Configuration is delivered by enableHR's Implementations team who work in partnership with businesses to identify their HR and Safety needs and scope out their requirements and instructions prior to building and customising their enableHR account. Before commencing the configuration process, businesses need to consider a range of factors as set out in the following article: What factors should be considered when seeking enableHR configuration?


On any record type, there is a 'Notes' tab that allows users to draft and record notes or comments relating to the specific record.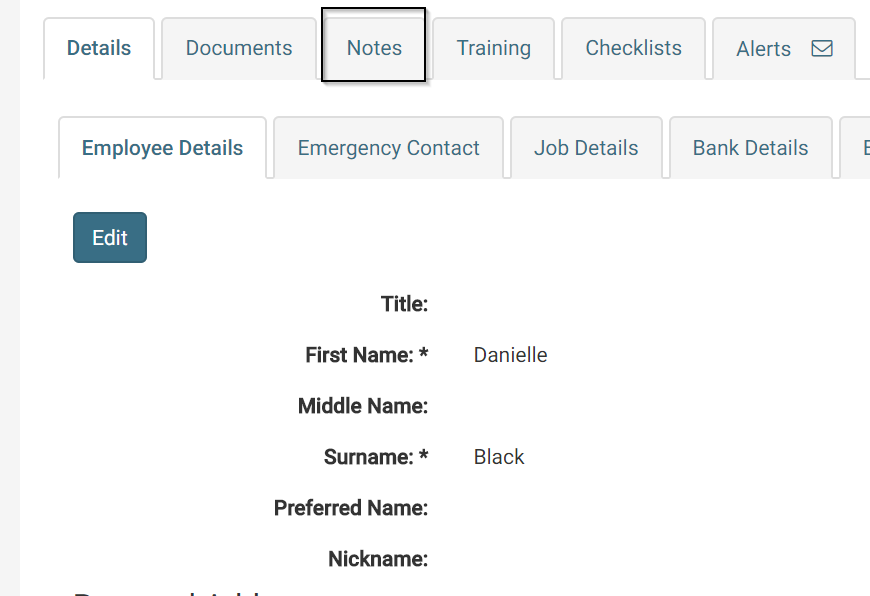 When creating a note, the user is provided with a list of standard note topics that can be used to categorise the note. If the standard list of note topics do not meet your requirements, you can request additional topics be created for your account.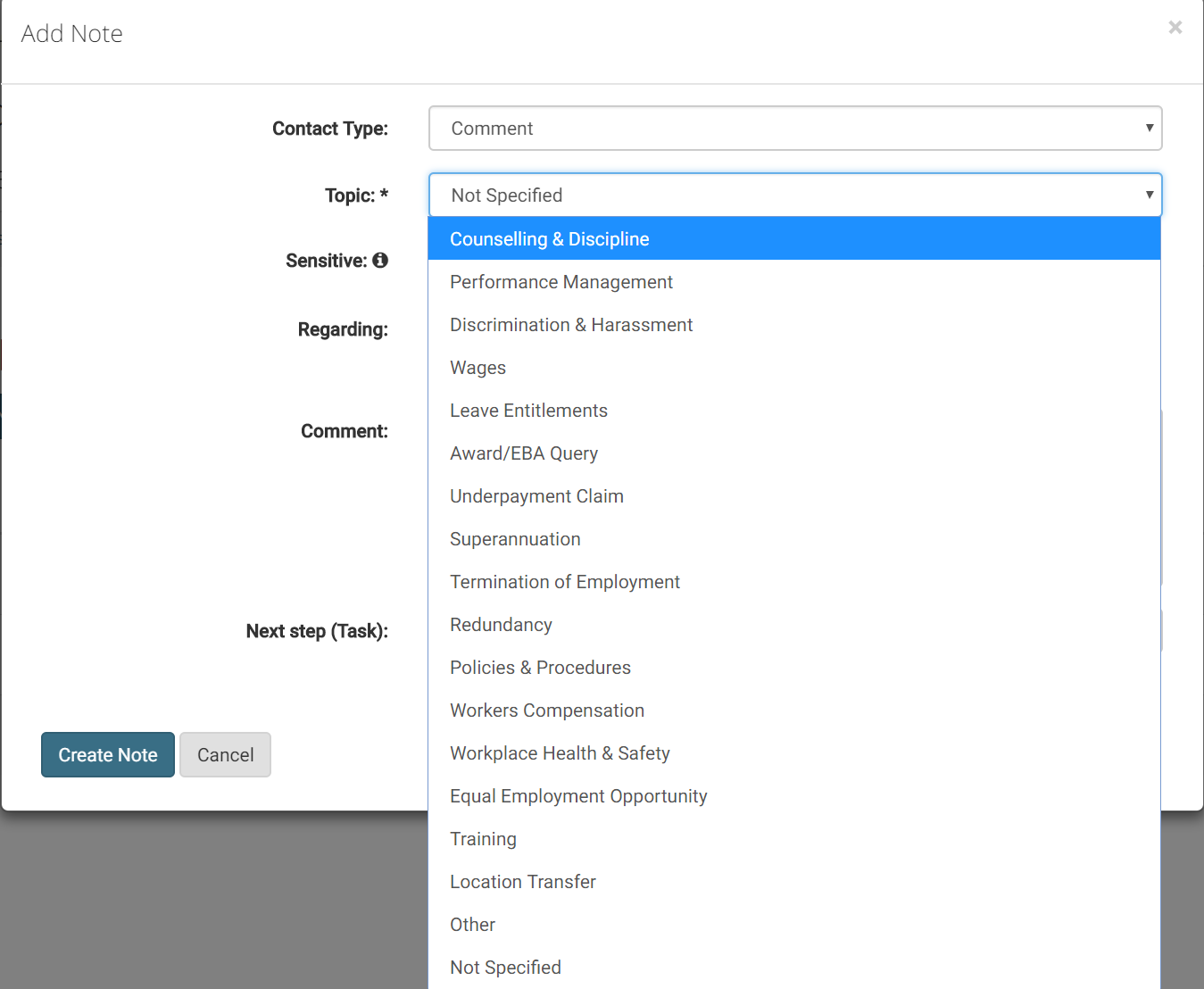 If you would like to learn more about how enableHR can be configured to meet your requirements, please contact enableHR's Client Experience team at support@enablehr.com.