Configuration is delivered by enableHR's Implementations team who work in partnership with businesses to identify their HR and Safety needs and scope out their requirements and instructions prior to building and customising their enableHR account. Before commencing the configuration process, businesses need to consider a range of factors as set out in the following article: What factors should be considered when seeking enableHR configuration?

In enableHR, templates are any type of documents that can be generated through enableHR's Question and Answer (Q&A) wizard. These include enableHR's standard generic letters, employment contracts and policy templates but can be expanded to include any document as per the following list of Document Types.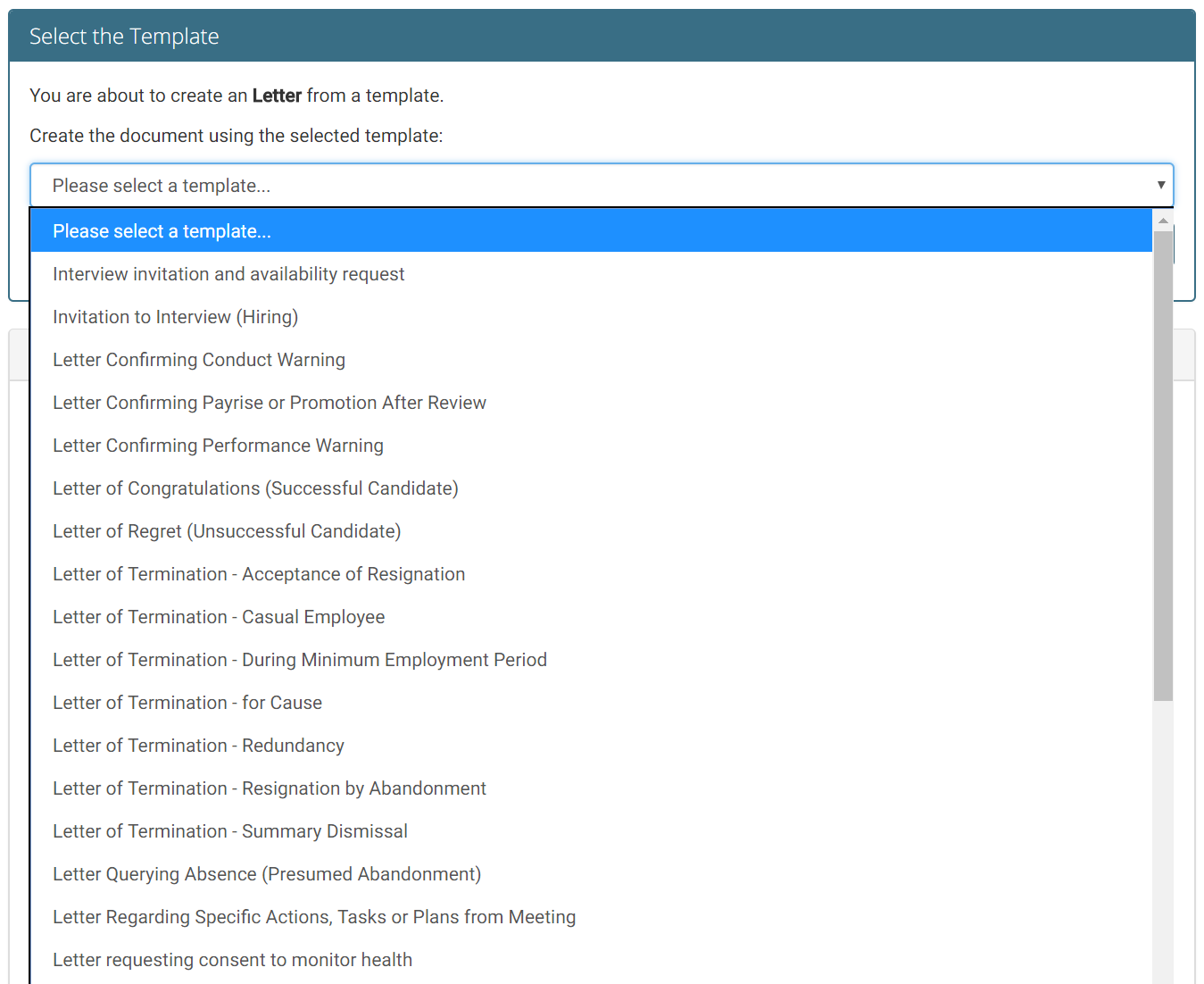 Q&A templates can be generated in one of three ways (via a record, tab or checklist). As with the tabs, further configuration of customised security roles may be required if controls need to be in place to determine whether or not a user should be able to generate the template.
When configuring the template, each template is designated a document type. If the user does not have access to the document type, they will not be able to generate the document or view the document type within the system. Access to document types is controlled by a users security role/s.


If you would like to learn more about how enableHR can be configured to meet your requirements, please contact enableHR's Client Experience team at support@enablehr.com.