Risk Register Tab
Organisations are required to identify and share with workers all safety risks in the workplace and provide information to workers to minimise their risk of harm if they should be exposed to a risk.
Workplace risks are presented to workers via enableHR's eSS using the 'Risk Register' tab.
Risks can only be entered into the Risk Register by a WHS Administrator or WHS Manager using their login credentials to enableHR and adding the 'Risk' into the 'Risk Register' tab via the 'Add a New Risk' button.
Businesses can use the 'Risk Register' to present Risk profile information and other supporting information such as safety processes, procedures, and/or guides that your workers can easily access and reference via eSS.
Risks can be entered at the organisation or branch level allowing you to present to your workers risks that relate to the places they work or the nature of work they undertake. For example, if you have a team of machine operators, it is recommended that the risk is entered under the machine operator branch as only machine operators can see those risks.
Common risks that apply to all workers should be entered at the organisation level. That way when you update or add new information for workers to reference, you have confidence that all workers no matter what their role or place of work, they will have access to the required information. An example of a common organisation level risk is Working at a Workstation.
Below shows the 'Risk Register' tab in enableHR: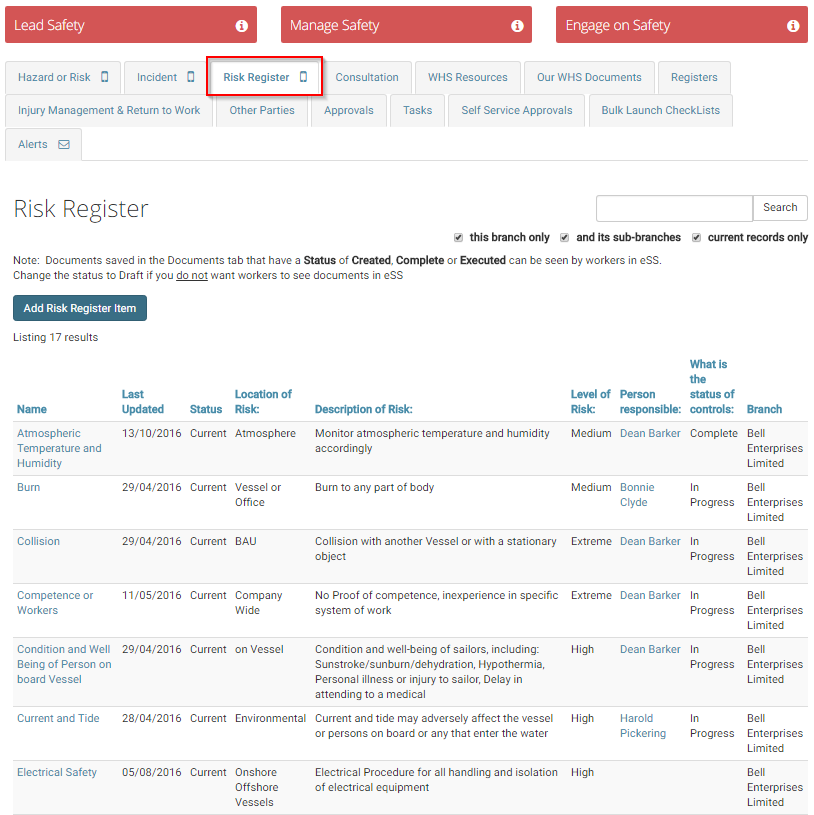 Alternatively, below shows the view of "Risk Register' in eSS: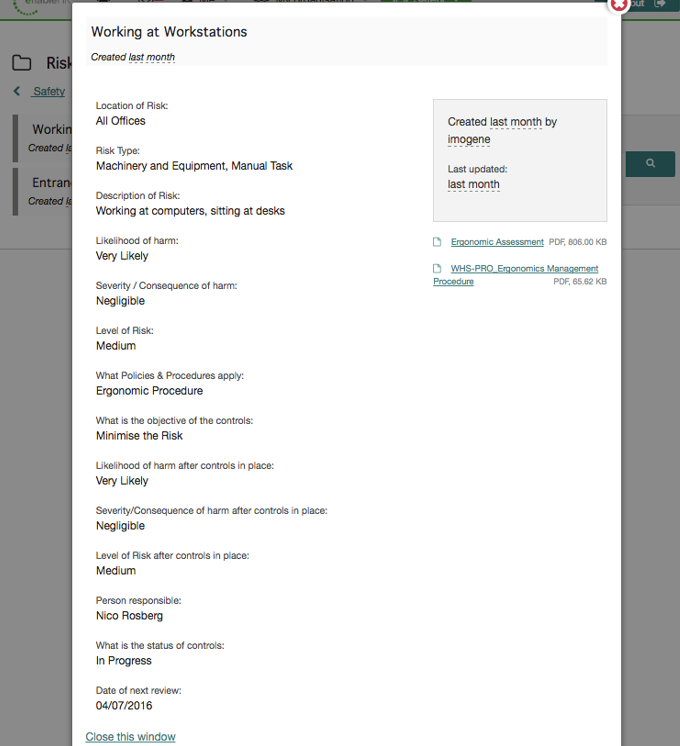 Risk Register records can also be linked to multiple branches. This is possible by turning on the multi-branch setting in the account.
Once the multi-branch setting is on, a new button called "Link/Unlink another branch" will be available in the Risk Register record. Users who are allowed to do this update must also have the MultiBranch Per Record role.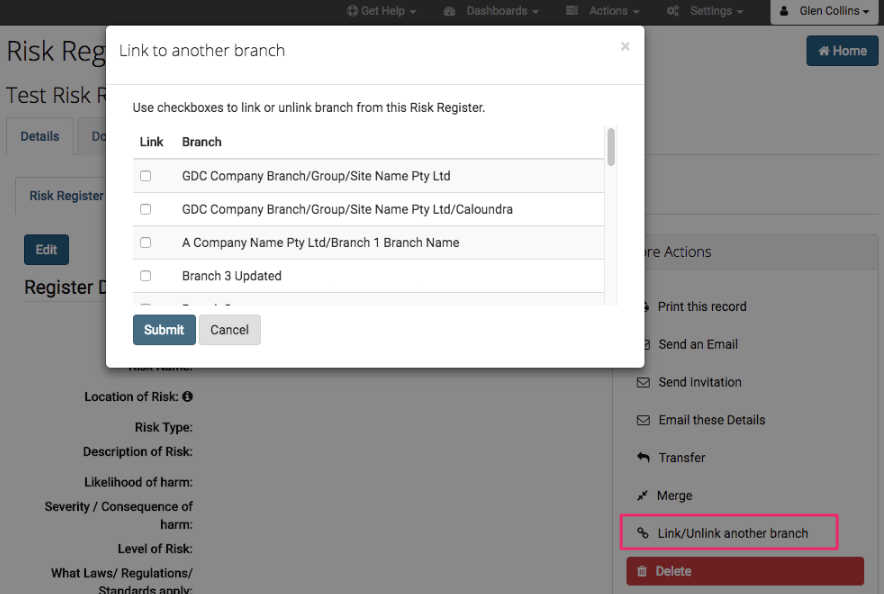 Please contact enableHR Client Experience Team should you need to make this change. There is no extra cost.