To access the e-learning checklist:
Click Employee Management

Then the checklist menu items will appear and the e-learning: Introduction to Appropriate Behaviour Checklist (eSS) is last on the list.
Click to commence and then select the Employee, Contractor or Volunteer you wish to complete the e-learning via Self Service.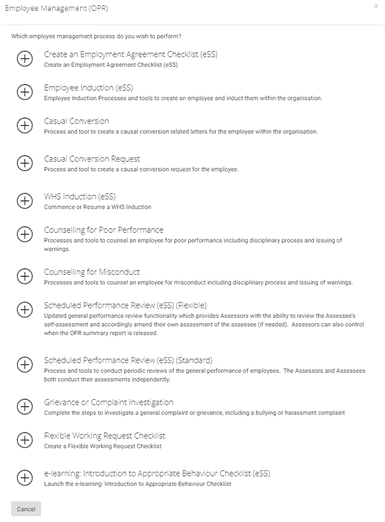 Next: How do I provide my workers with access to enableHR Self Service?