Overview
The Xero integration can send emails to a User every 3 hours to advise the User of an error, conflict or success when it syncs with enableHR. You can control which enableHR Users receive these emails under the settings for their User Access Roles. Follow the steps below to either add or remove the 'Xero Integration Emails' Role for any of your Users.'
How to Assign and remove the roles.
By default all users previously receiving these emails will continue to receive these emails so that there is no impact to existing users.
For any new user, this user role can be added to their user access by navigating to Settings > Usernames & Passwords > click the user > Access Control > Roles > Edit > select Xero Integration Emails > Update
How to stop users from receiving these Xero emails every 3 hours?
Simply remove the Xero Integration Email user access role and the user will no longer receive these emails.
Example Xero Emails
Below are examples of the types of emails that the users will receive when they have xeroEmails permission.
Conflict Emails

Export Emails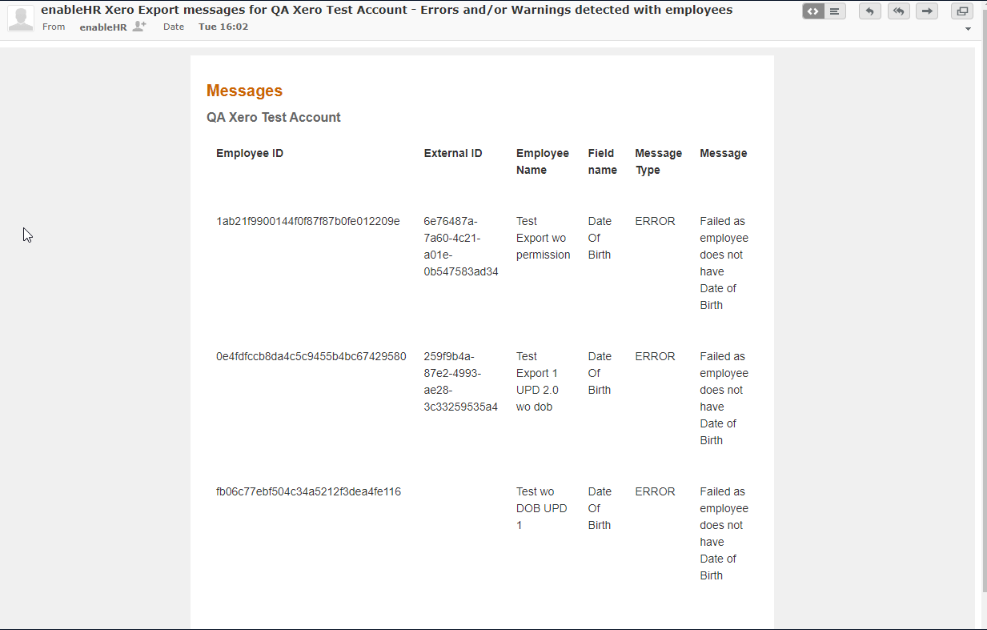 Import Emails