Enhancement
Last updated field added to record export CSV report
Background (ENAB-4763)
We have a 'last updated' date within the employee record that will update whenever there is a change to the record (address updated, document added, note added, etc). This field did not show on the record export CSV report.
Update
As part of our goal to constantly improve our reporting suite, this small, but useful 'last updated' field will now show on the report.
The Record Export CSV now shows the 'Last updated' field from the employee/candidate records within the report.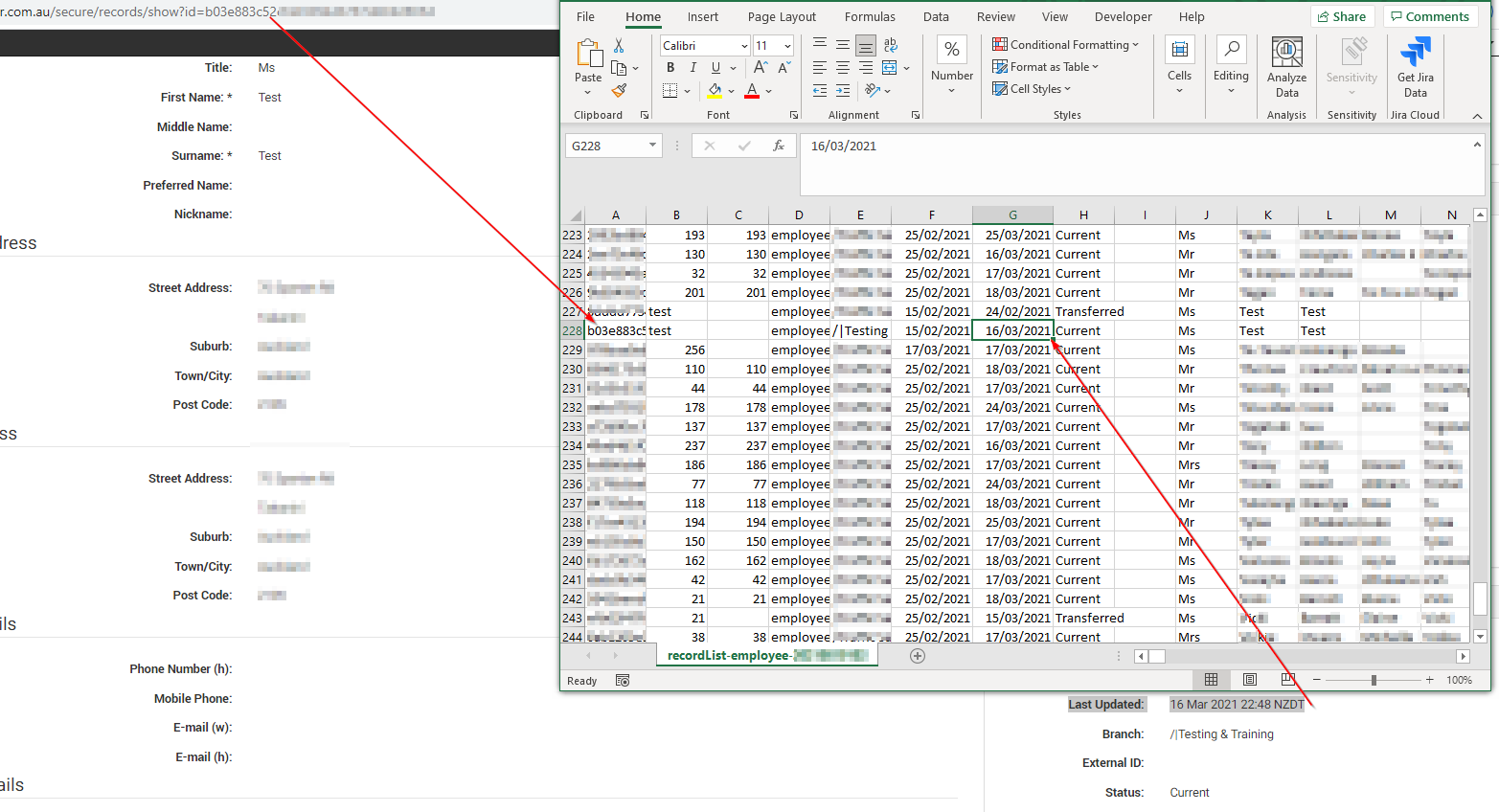 * Along with some other small internal software updates