Step 1: Open Excel, select "DATA" tab then choose "From text" option under "Get External Data"

Step 2: Open the CSV file and the Text Import Wizard (image below) will pop up.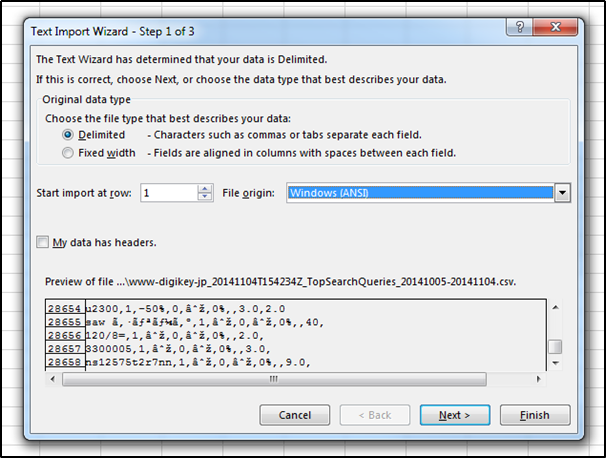 Step 3: Select "Unicode (UTF-8). Notice the preview will change to something readable.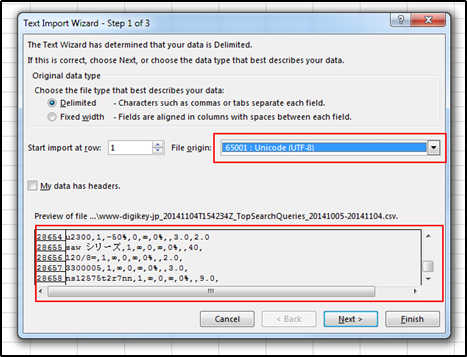 Step 4: In Step 2, select "comma". Notice now each item is separated in each cell instead of lumped together.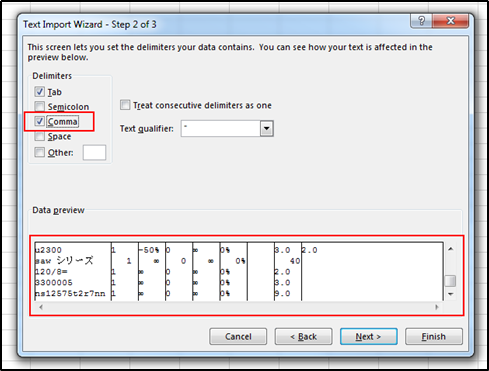 Step 5: Click finish and it's all done.