If you are having trouble logging into enableHR's eSS portal, you can: (1) reset the password by yourself by following the prompts below; or (2) you can also contact your HR team to reset the password for you.
To reset your password, simply follow the below steps:
Launch your internet browser
The eSS login page can be found at either: https://my.enablehr.com.au/ for Australia or https://my.enablehr.co.nz for New Zealand
Select the "Forgotten password?" link under the "Log in" button.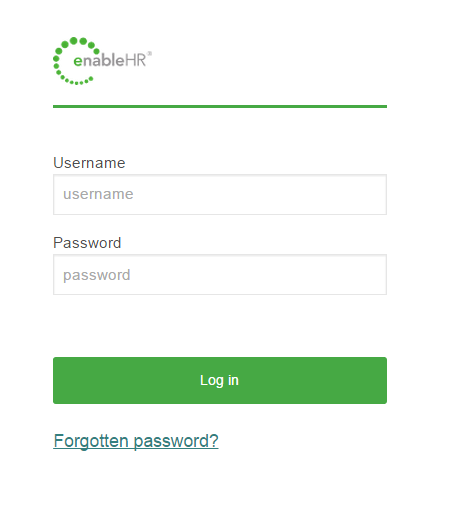 4 - On this page, enter your username and then select the "Reset Password" button.  If you cannot remember you username, it is most likely to be your email address or Employee ID.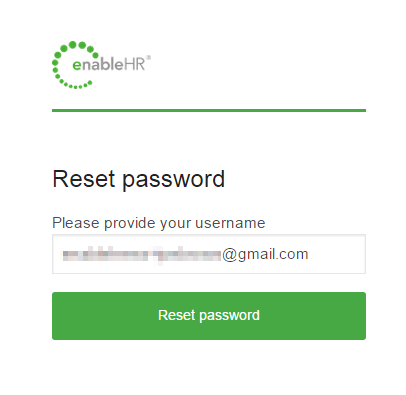 5 - A page will display advising that you have been sent an email and will also list the email address that it was sent to.  Please now check that email account.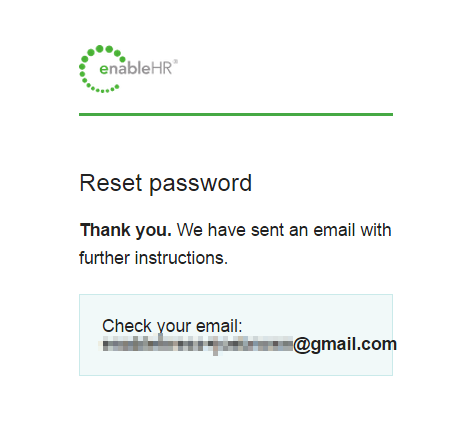 6 - To reset your password, please click the link in the email you received.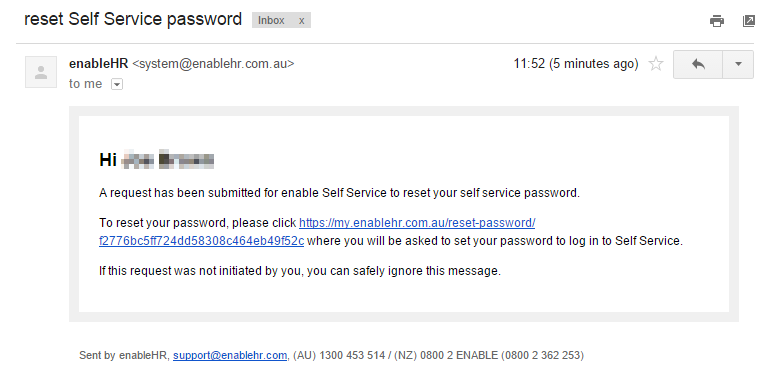 7 - You will be taken to an eSS page which displays "Reset password".  Please enter your new password.  You need to enter the identical password in both fields.  When finished, please select the "Reset password" button.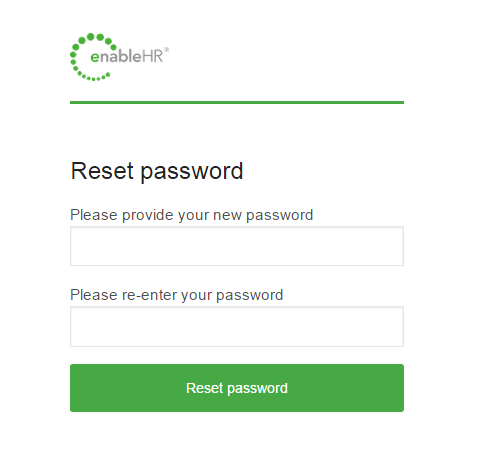 8 - You will now be logged into eSS and "Your password has been successfully changed" message will appear on the page.