enableHR is a Xero Connected App partner.  This means enableHR is ready and trusted to receive information from Xero.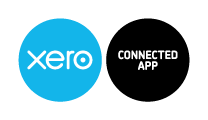 The enableHR XERO import can import employees that exist in Xero into enableHR. They can also be mapped to a specific branch in enableHR if the correct integration mapping has been set up in both Xero and enableHR before the import.
Steps
1 - First setup all the employees in Xero
Payroll > Employees
Ensure each employee has an "Employee Group" assigned. Please see the screenshots and instructions below.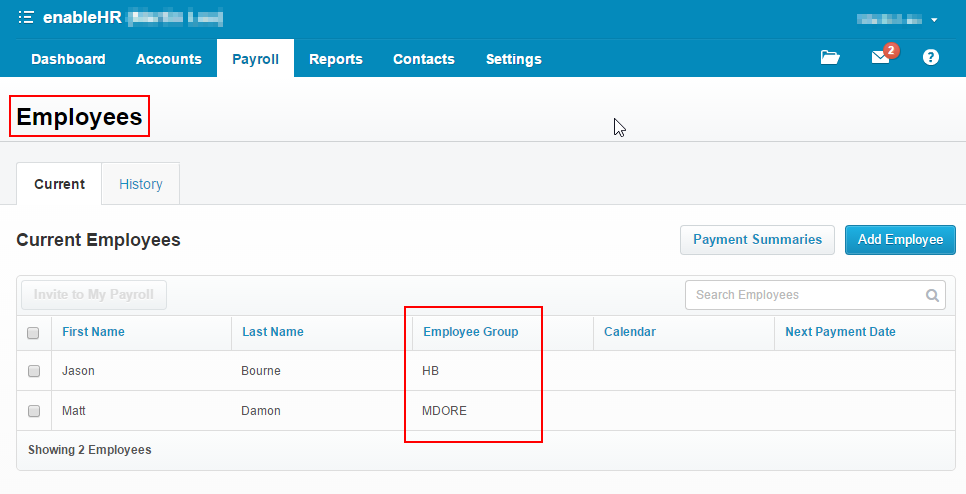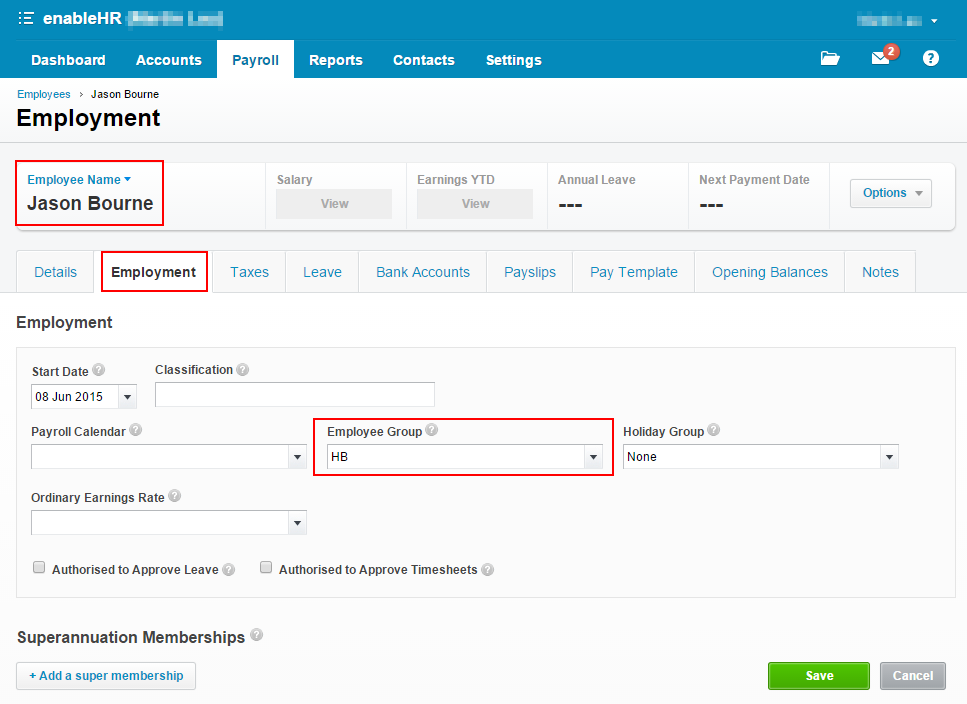 (Note - If your Employee Groups are currently blank, you need to first setup as per the below instructions:
a) First, set up a tracking group - https://go.xero.com/Setup/Tracking.aspx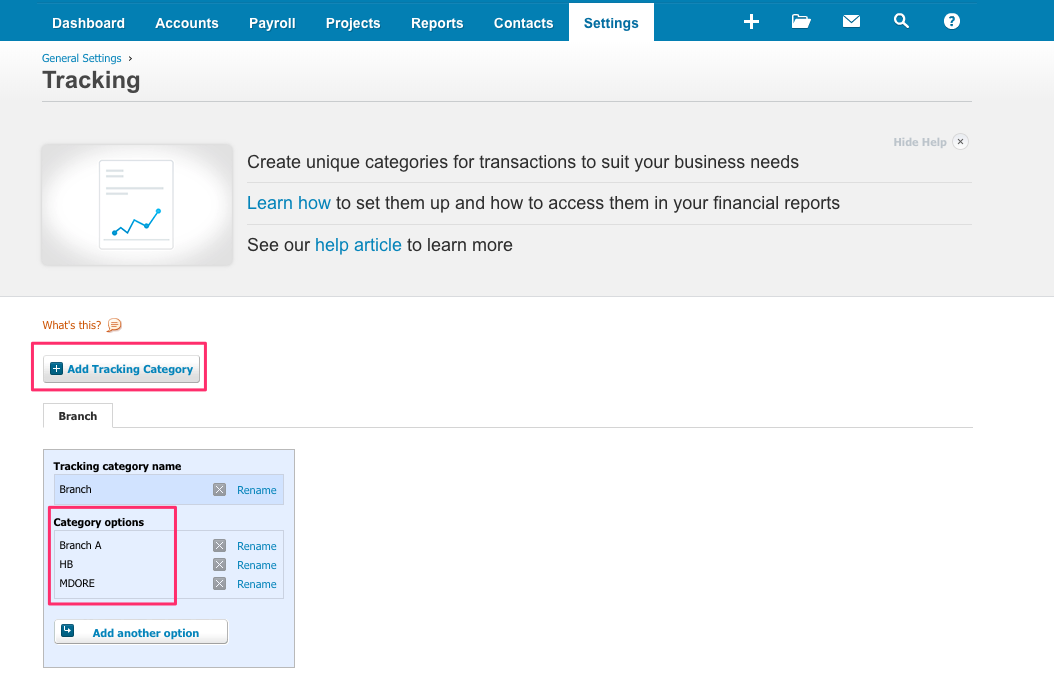 b) Select the tracking group you created in Employee Groups settings - (Settings - Payroll Settings)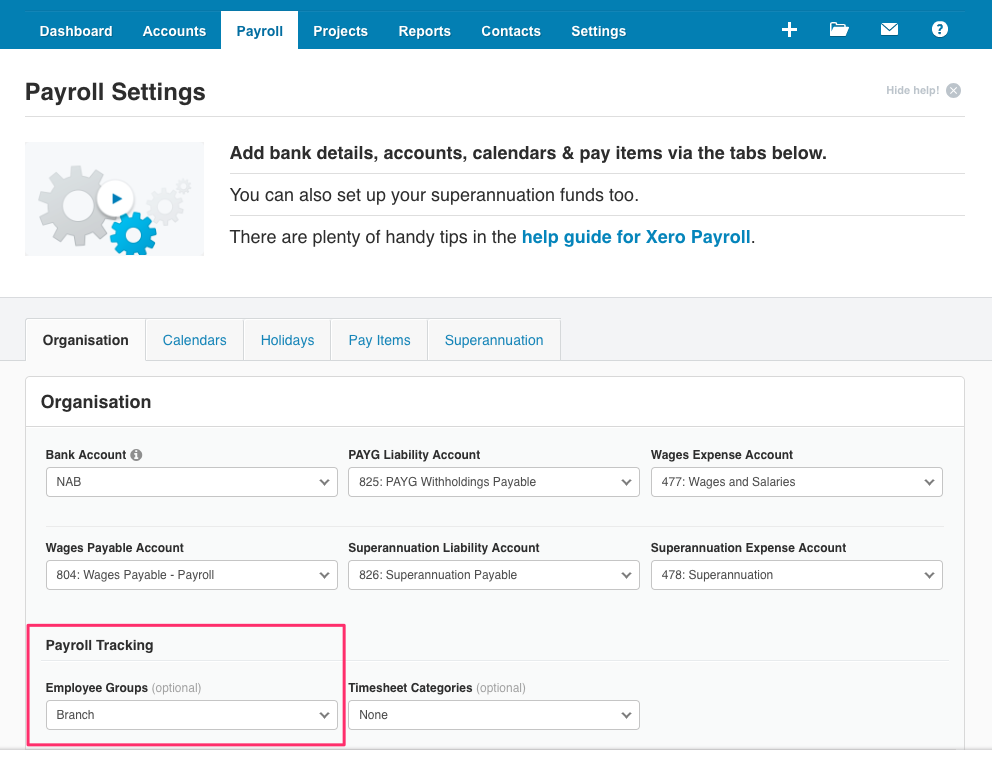 2 - Setup the branches in enableHR 
This can be achieved by going to Account Settings > Update Account Settings > Branches.  Click here for the Knowledge Base article on adding a new branch
In the screenshot below, one branch is called Hervey Bay. In the Integration API Key field, there is a value of HB  This is set to exactly the same value as the "Employee Group" field in Xero. (Please note this is case and space sensitive)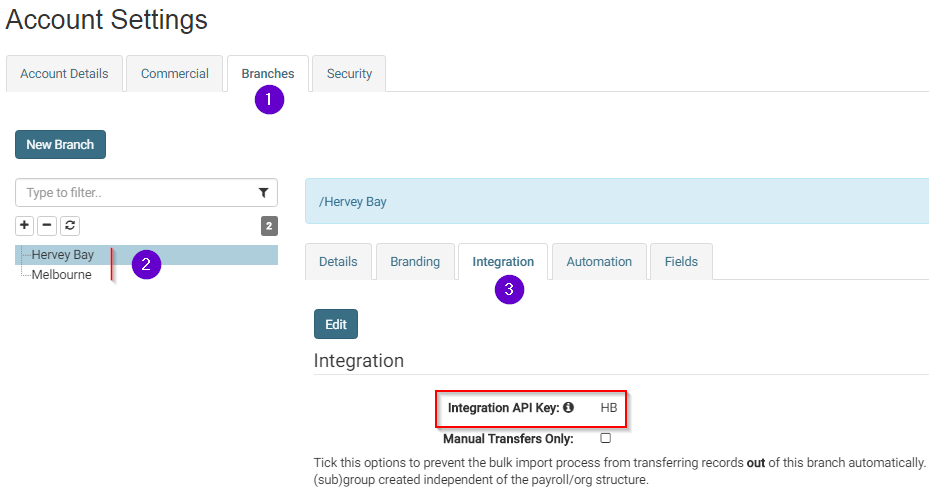 3 - Repeat this step for in enableHR adding in the relevant "Integration API Key" value for all branches.
4 - When you are ready to import the employees into enableHR, navigate to "Actions" then click "Import". From here click on the Xero button. 

5 - Enter your Xero account email address and Password then select Login.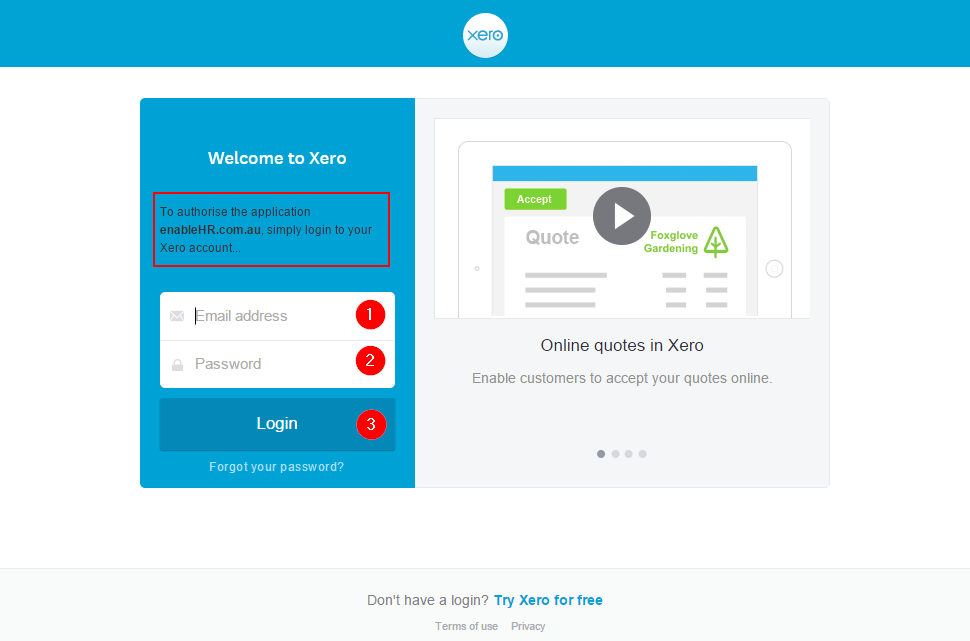 6 - If you have more than one account setup in Xero, select the applicable account and then select Authorise.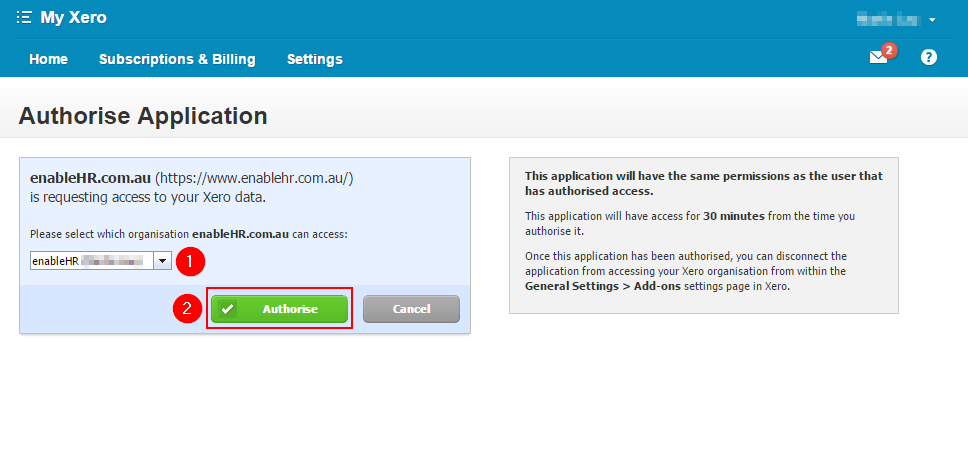 You should see a success message quickly display on the screen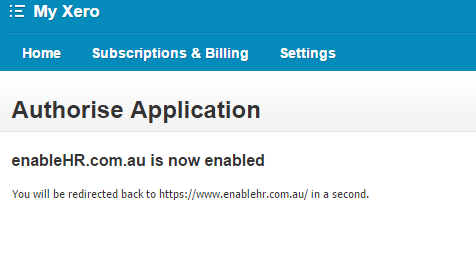 7 - Select "Yes" for the last two options and then select "Proceed to Import".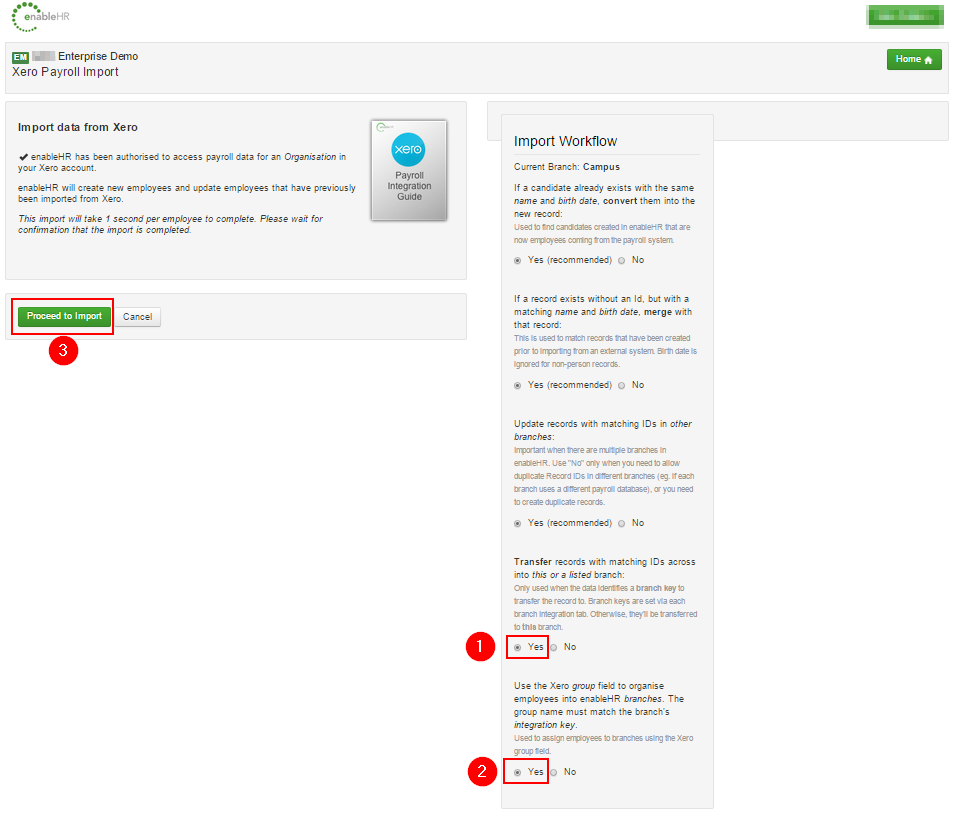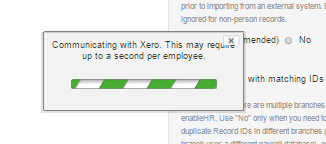 8 - Finally, you will see the status page.  In the screenshot below, the import was successful.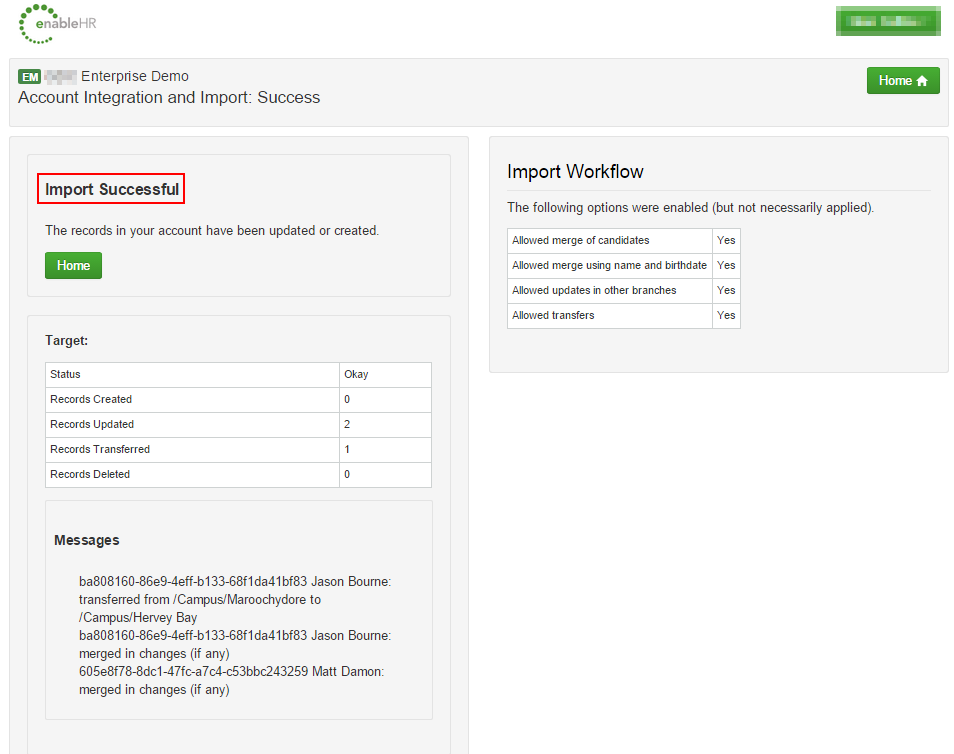 9 - Finished. You'll find the employees under the Employees tab in enableHR.
How to unlink Xero Integration
Unlinking Xero Integration may need to be done in cases where an import needs to be done from one branch to another, or from one account to another.
This has to be done inside your Xero account at: https://go.xero.com//Settings/ConnectedApps/


Note: It may be best to clear your browser's cache and cookies first prior to doing the following steps.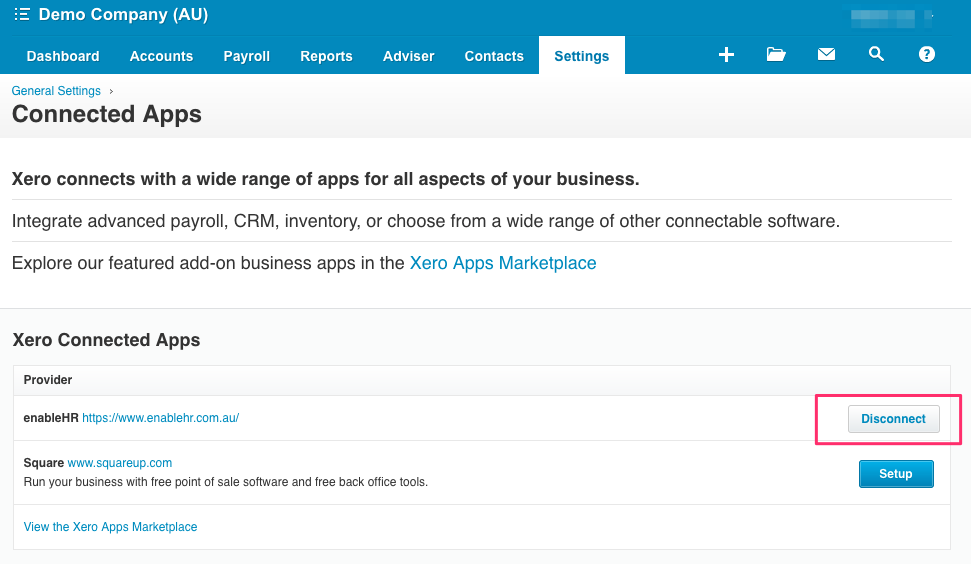 Steps:
1 - Import from Xero Account 1 into enableHR
2 - Disconnect enableHR in Xero Account 1
3 - Import from Xero Account 2 into enableHR
4 - Disconnect enableHR in Xero Account
5 - Continue this process for the rest of the accounts
Known Limitations & Exceptions
Xero does not have visible employee IDs or payroll numbers.  If you've already created the employees in enableHR before importing from Xero the first time, the system may create duplicate employees.  These can be quickly fixed using the "Merge" button in enableHR, after which they will not be duplicated again.
Xero does not send "Job Title" to enableHR.
This is a one way interface from Xero > enableHR.  Updates to personal information in enableHR are not sent back to Xero in this version of the interface.
If you are a Xero Partner setting the account up for your client, and your client does not appear in the list, you may not have the correct permission to access their Xero account for the import. Please contact your client to update your permissions to their Xero Account