What does this report do?
This report generates a breakdown of data relating to the handling of calls and callbacks as noted in enableHR.
How would a client use it?
This report is particularly handy for clients that use enableHR as an HR Shared Services tool and want to analyse call / callback trends. (ie. employees calling about HR items, these items are noted as 'calls' and ''callbacks' as a note against the employee profile.

Generation Screen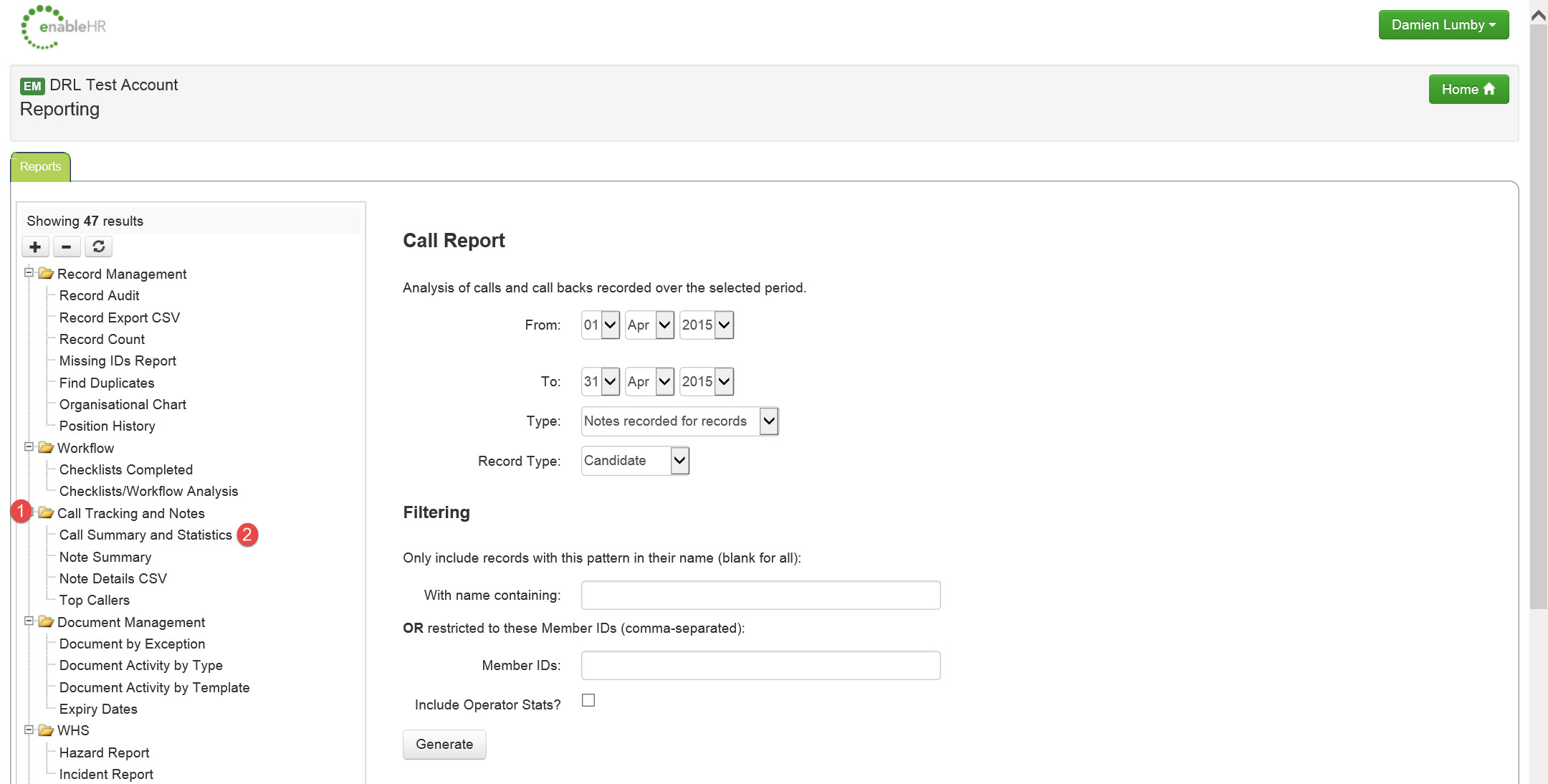 Sample of Generated Report