What does this report do?
This report allows you to run a report that lists the records that are missing a payroll number/ID for reconciliation with a payroll system or other source system.
How would a client use it?
Clients use this report to help maintain their data.
Items that appear in the 'Name' column are hyper-linked to the affected record.
Clicking on this record allows you to the update the affected item.
Generation Screen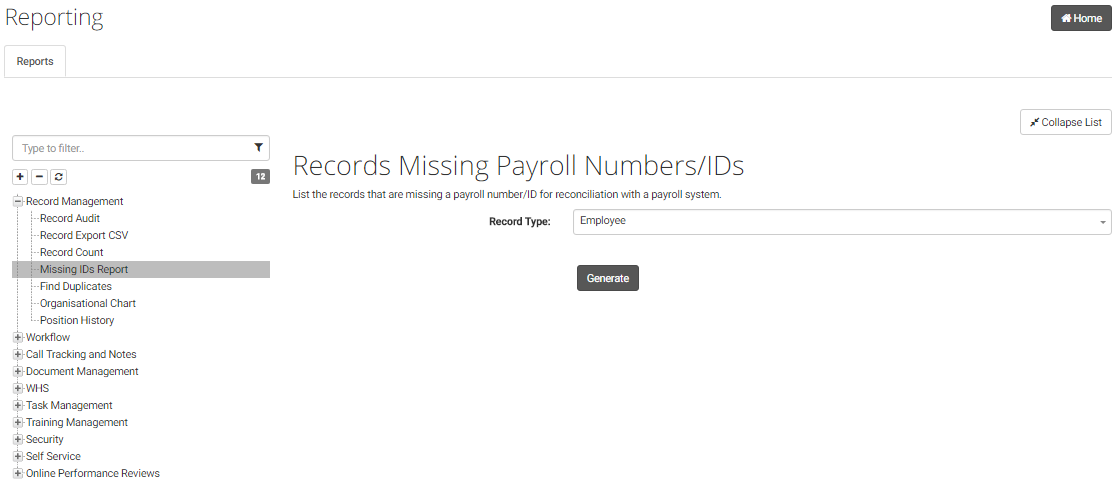 Sample of Generated Report