Users of enableHR who have the same login details for enableHR Self Service (eSS) AND core enableHR system, can now switch to the eSS page without requiring them to log in separately, and vice versa.
Under the user's name in both applications, there is a tab which says "Switch to employee view" or "Switch to manager view". Clicking on the option will log the user into the other application.
From the core enableHR system: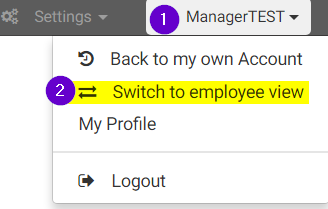 From the eSS system:



For additional information on how to set up a user to have the same login credentials, please see this article.