The "Sensitive" check box is available when creating a note within a record (1).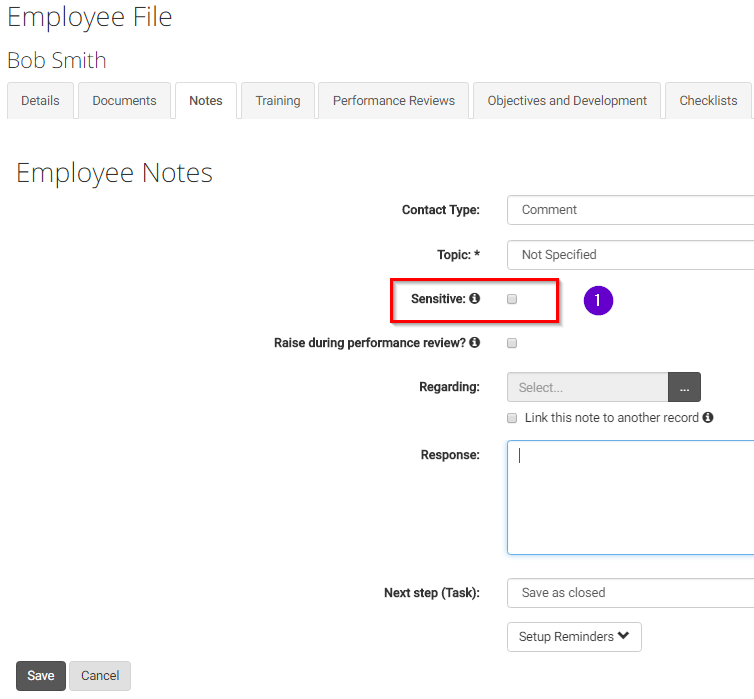 The purpose of the check box is to indicate to users that the note contains sensitive information. A note that is marked as being sensitive will display highlighted in red (2).
A sensitive note can be viewed only by the author of this specific sensitive note and users who are assigned with the View Sensitive Notes role or Account Admin role.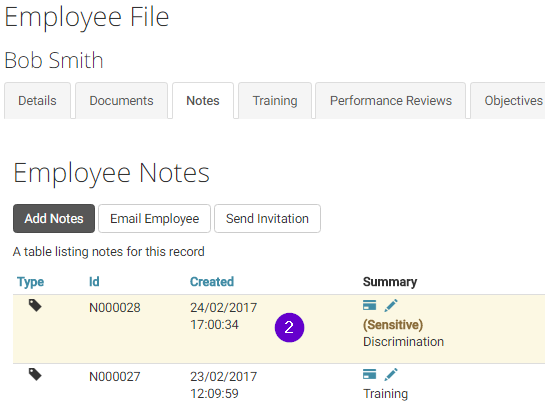 To change a user's permission regarding notes, please refer to the following knowledge base article Why can't I see a particular document/tab/branch/record?.