Overview
enableHR provides clients the ability to track Training and Qualification data about their Candidates, Employees, Volunteers and Contractors on their respective records.
In the sample provided below:
Within an employee file
Click on the 'Training' tab
Any registered Training / Competency or Skill items will be displayed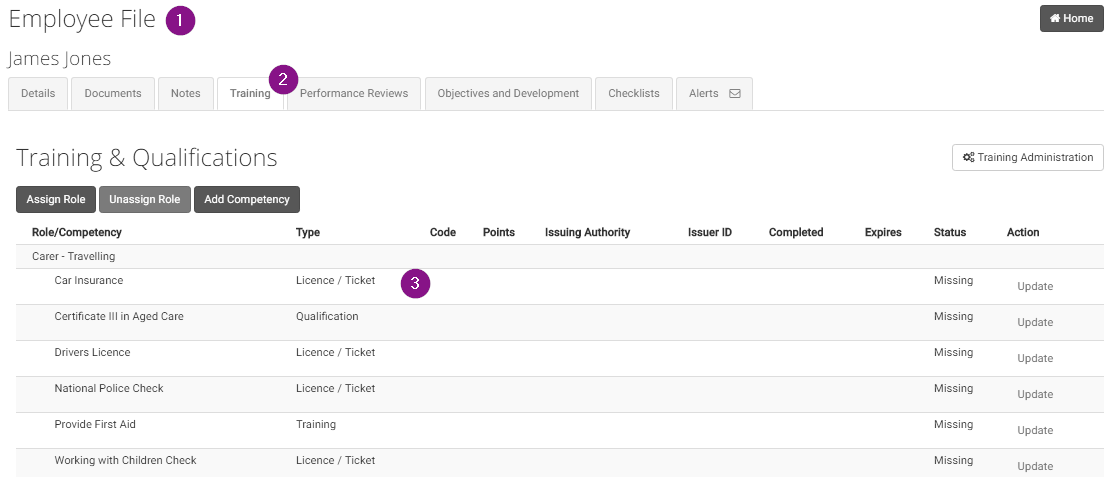 This data is used by clients to track their workforce's current skillset and also ensure compliance specific information (ie. Working With Children Checks, First Aid) can be tracked, maintained and reported upon.
See Also:
Need Help?
Contact Client Success for assistance