Engage your workforce with eSS
Promote greater workforce engagement whilst saving your business time and money by empowering your workforce to perform routine HR and WHS tasks remotely through their own secure Self Service portal – all without having to disrupt the HR department.
With enableHR's Self Service (eSS) module, you can put the power back in the hands of your people (literally). Staff can log into their own company branded Self Service account from their desktop computer or on the move from their mobile devices. Businesses can also differentiate themselves from other employers through the use of enableHR's slick, modern and smooth on-boarding functionality where employers can secure, on-board and induct the best candidates with great speed whilst creating a positive experience for your newest team member.
The best part is that any action undertaken in Self Service automatically updates the worker's electronic HR file making it simple and easy for businesses to comply with legal record keeping requirements. As a result, HR Managers are no longer bogged down with excess administrative work and chasing employees up to complete tasks such as returning signed documentation.
Self Service features include:
Access from anywhere, at anytime, on any device
Seamless integration with all enableHR modules
Paperless on-boarding and induction for successful candidates
Electronically sign employment agreements
Acknowledge important policies and notifications
Update personal information
Review, respond and action assigned tasks
Plan, track and manage:
- Training and qualifications
- Workplace hazards and incidents
Complete Online Performance Reviews
Access document folders such as company policies and procedures
Find out how eSS integrates seamlessly with our Online Performance Review and WHS modules.


Self Service features include:
Paperless On boarding
Streamline onboarding with electronic document execution, electronic new starter forms and configurable workflows for an improved employee experience.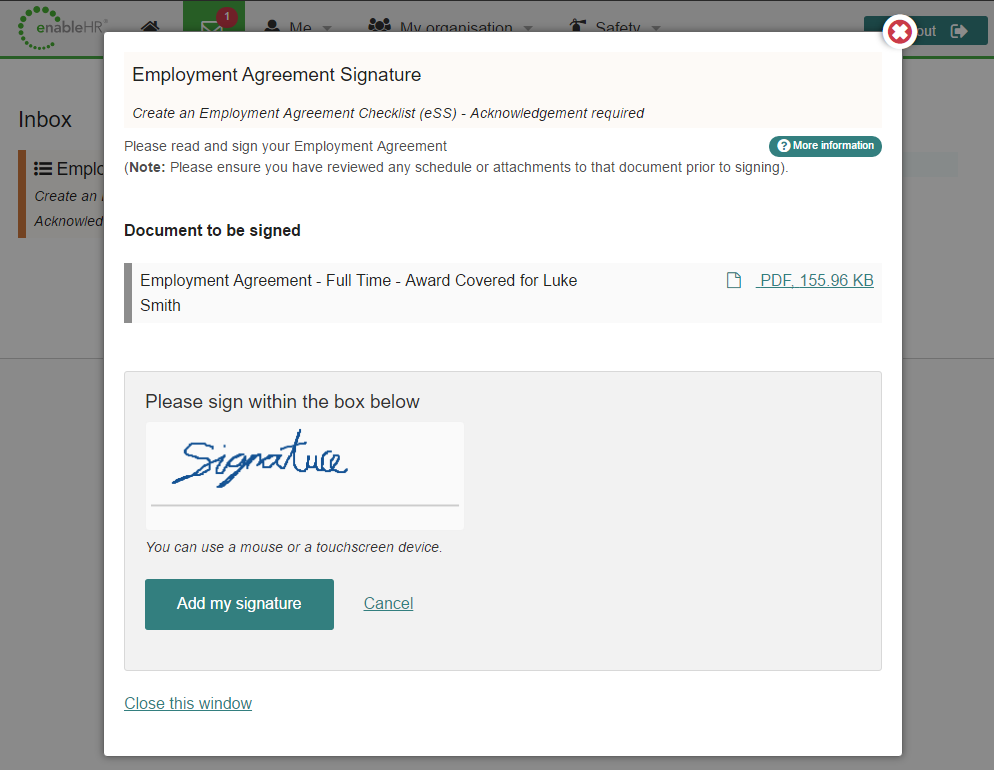 Issue and Respond to Tasks
Streamline workflow management and notify employees of outstanding actions.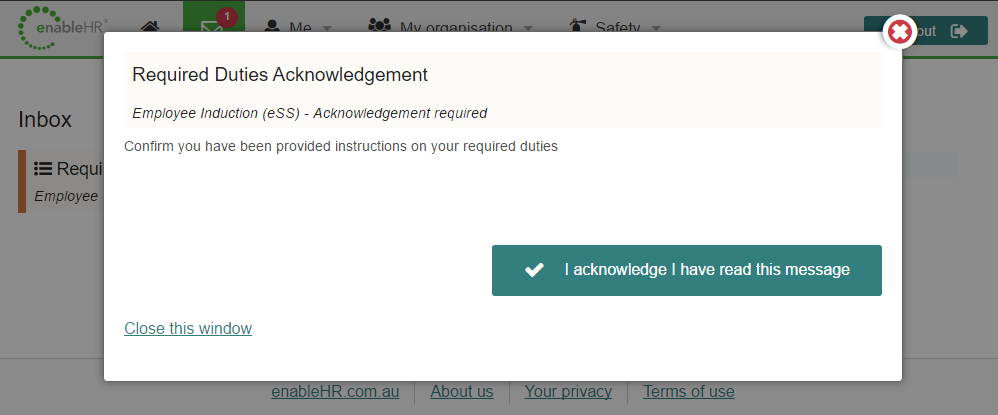 Access & Acknowledge Policies
Get everyone on the same page by giving workers access to acknowledge receipt of your company's HR policies from within the self-service portal.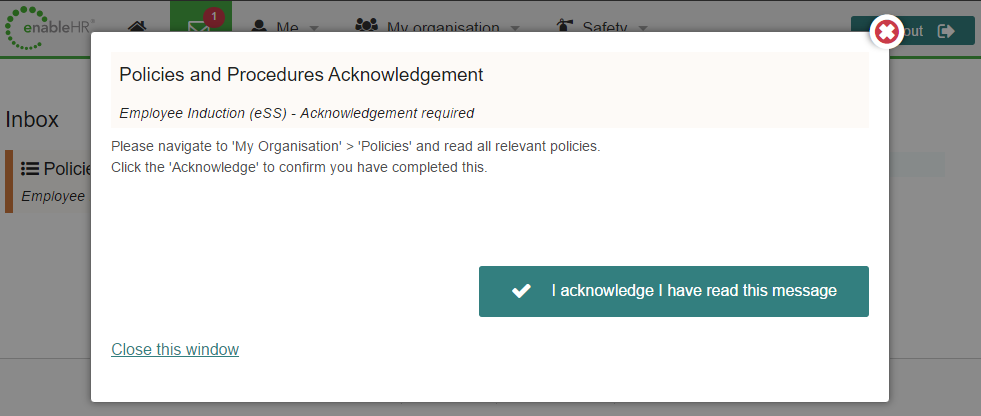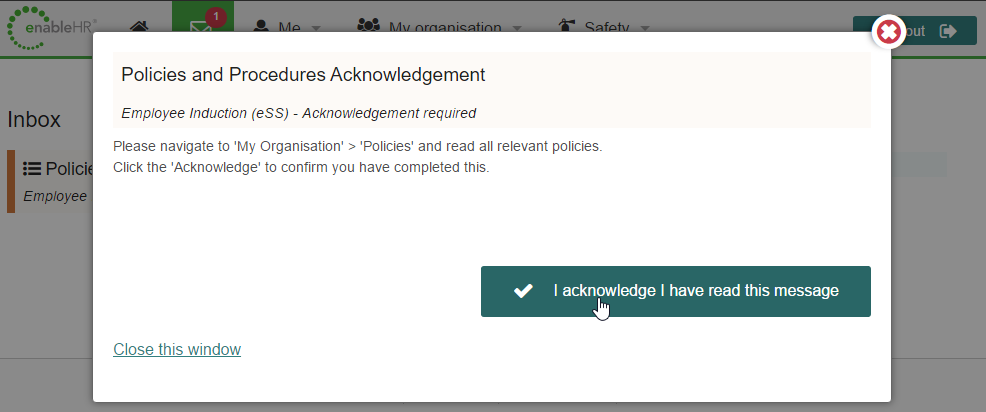 Online Performance Reviews
Simplify how you conduct and manage employee Performance appraisals and reviews. Using eSS, employees get the direction, feedback and development they need to achieve business goals at their fingertips.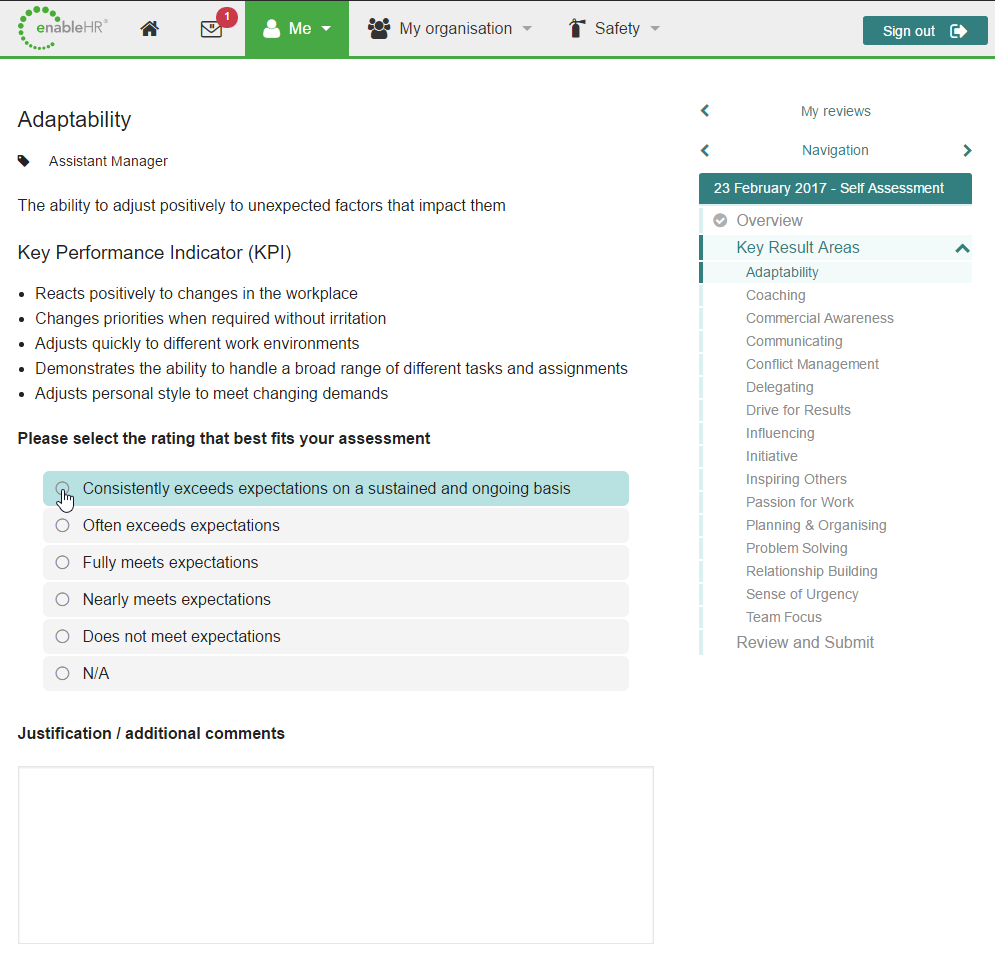 Record Hazards & Incidents
Empower workers to report and communicate hazards and incidents through their self-service portal supplemented by photos and videos any time, any place.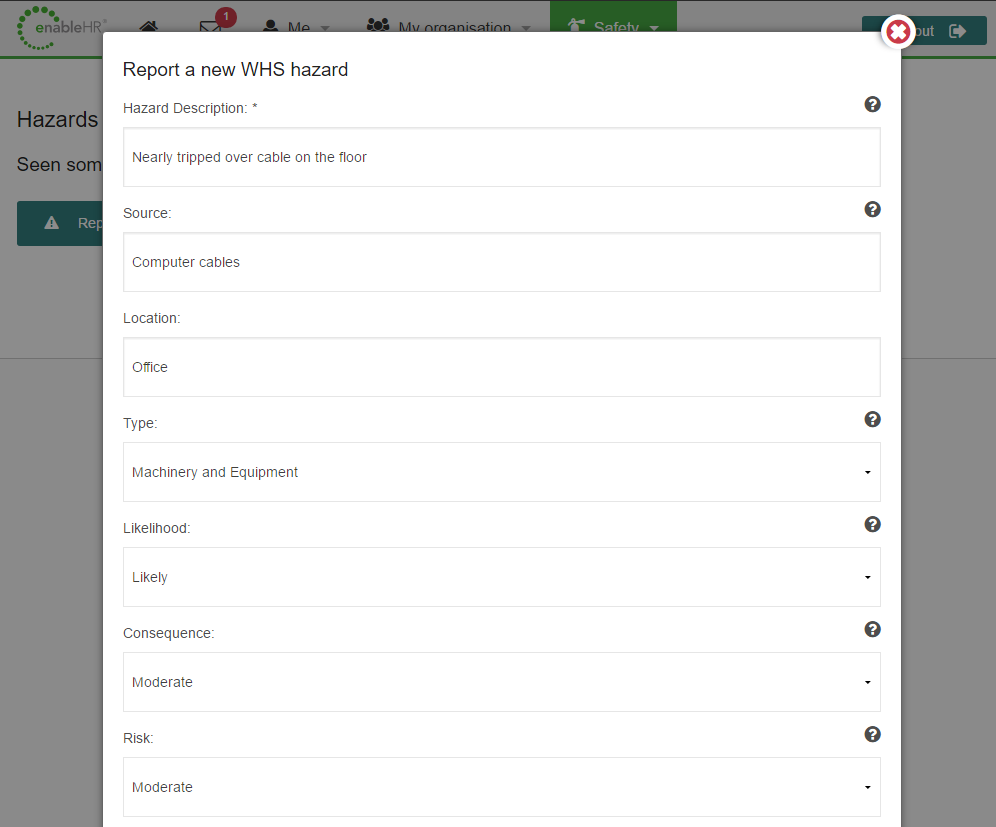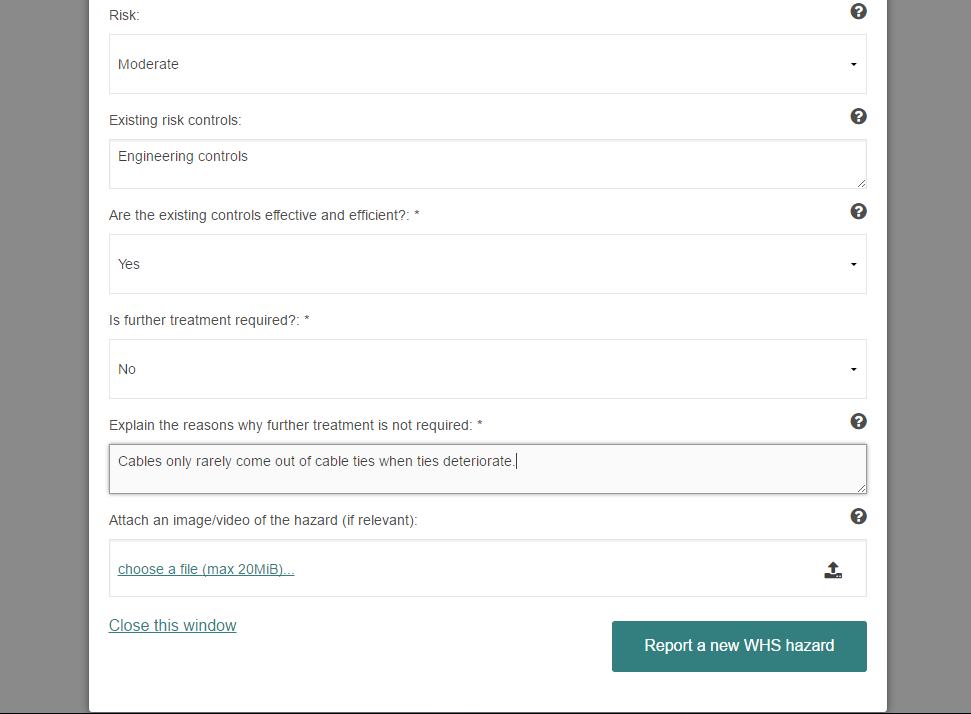 Log Training & Qualifications
With easy-to-use employee self-service tools, let your employees manage their training history, update trade and professional qualification as they are attained.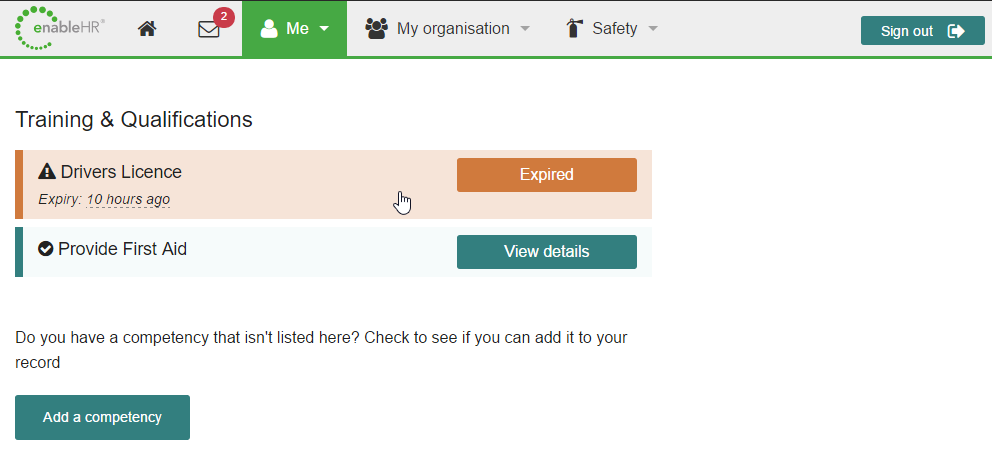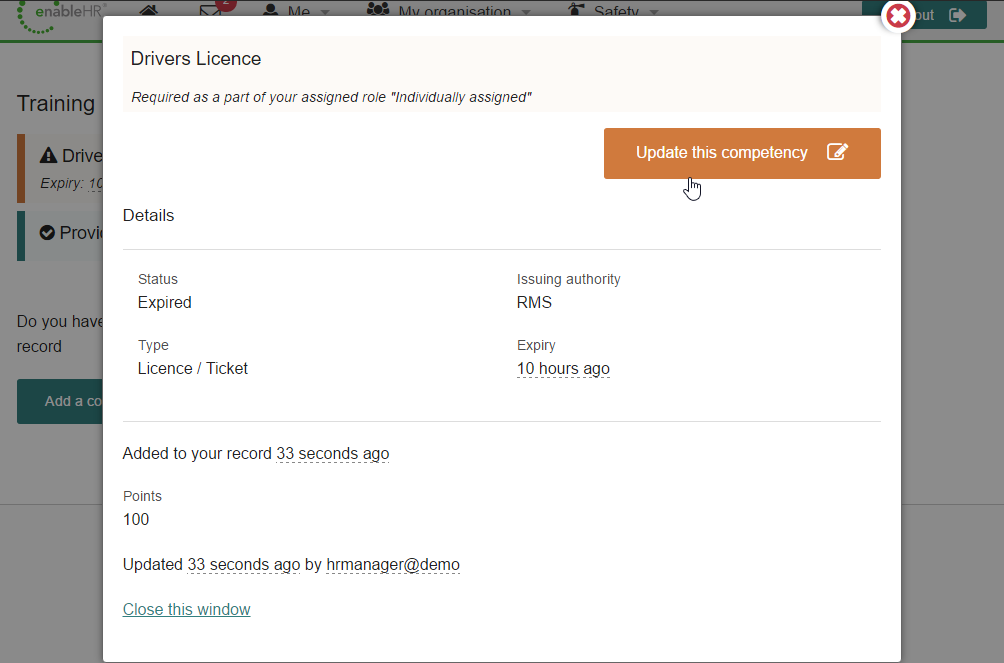 Update Personal Information
Give all your workers the ability to enter, view and manage their personal information, such as home address, contact details, and emergency contacts.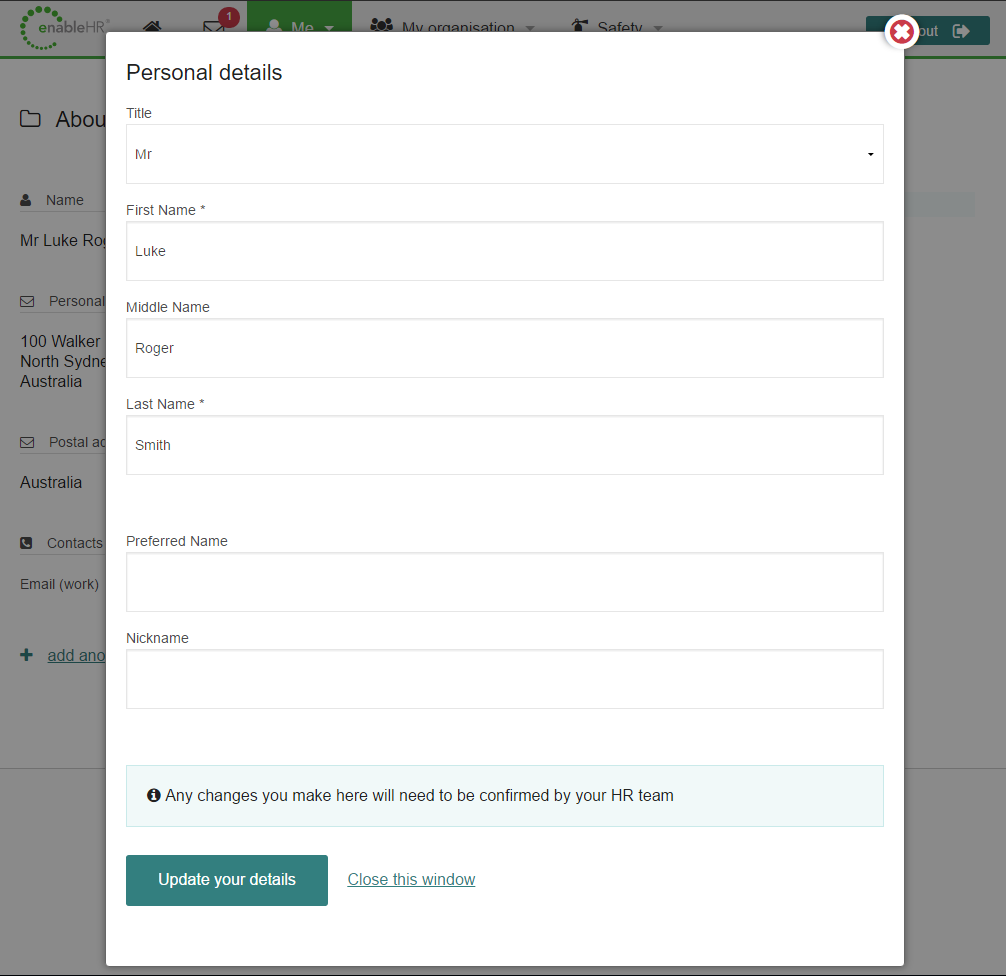 Self Service Messaging
Send global or department level notifications to drive consistent communications across the organisation.
Mobile-first eSS
The self-service functionality extends across desktop, smartphone and tablet devices, giving all your workers access, and the ability to manage their information from any device, at any time.