Managers can change the password for active or current users by following these steps:
Step 1: Go to 'Settings' and click on 'Usernames and Passwords' located on top right corner.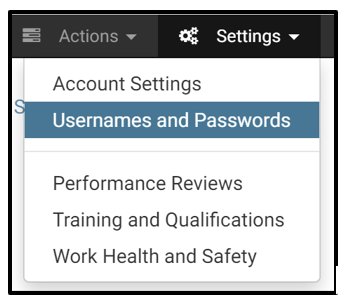 Step 2: Select the user that requires password change. Click on 'Details' tab and then click on 'Edit' button.
Scenario 1: Users have an email address in enableHR
Manager can help the user by clicking the highlighted link and an email will be sent to the user. User can follow the instructions in email to set their new password.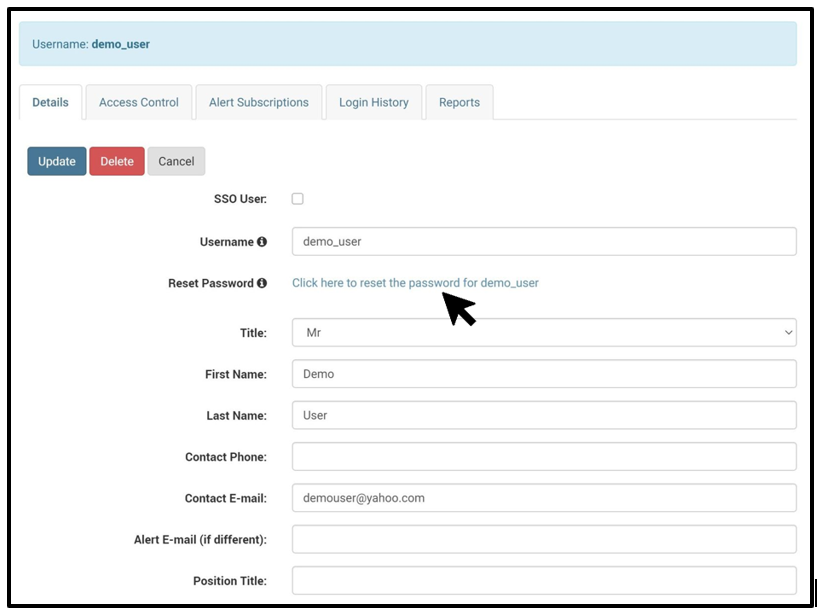 Scenario 2: Users do not have email address in enableHR
Manager can can either generate a random password or manually type the new password for impacted users.

Please note: to access the above settings, you will need to have the AccountAdmin role assigned to your user profile.