Overview
Documents can be created directly within a candidate, contractor or employee record. We do however strongly recommend that you refrain from using this method as the workflow method ensures that your business is compliant and meets best practice standards.
Process
Please note that this example provides instructions on how to create an employment contract via an employee record. The same instructions can be followed to create all employment documentation via any record within enableHR. The steps will vary however the concept of following the prompts are the same.
1. Select the "Employee" tab from the Employee Management module.

2. Click on the employee's name whom you wish to create a document for.
3. Click on the "Documents" tab and select "Create a new document".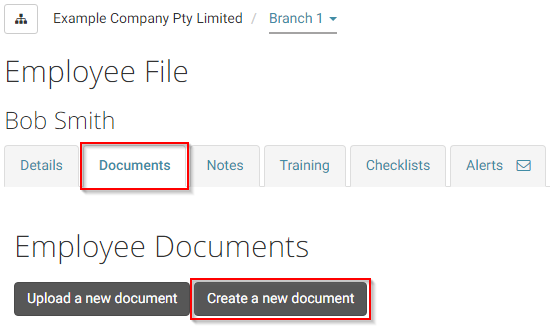 4. Using the drop down box, select the type of document you wish to create and click "Next".
For this example we will select the "Employment Contract" document type.

5. Follow the prompts as these will be slightly different for each type of document.
For this example, we will use the "Employment Agreement - Full Time – Award Covered" template.

6. Continue to complete the answers to the question, note that a creation progress bar shows how far along the process you have progressed.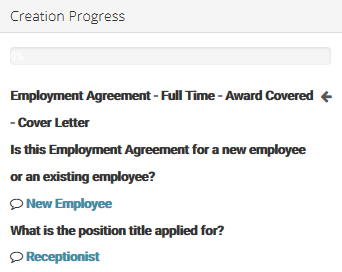 7. During the document creation process you may wish to insert the image of the manager's signature.
8. You will then arrive at the "Question and Answer Summary" for you to review and edit as needed.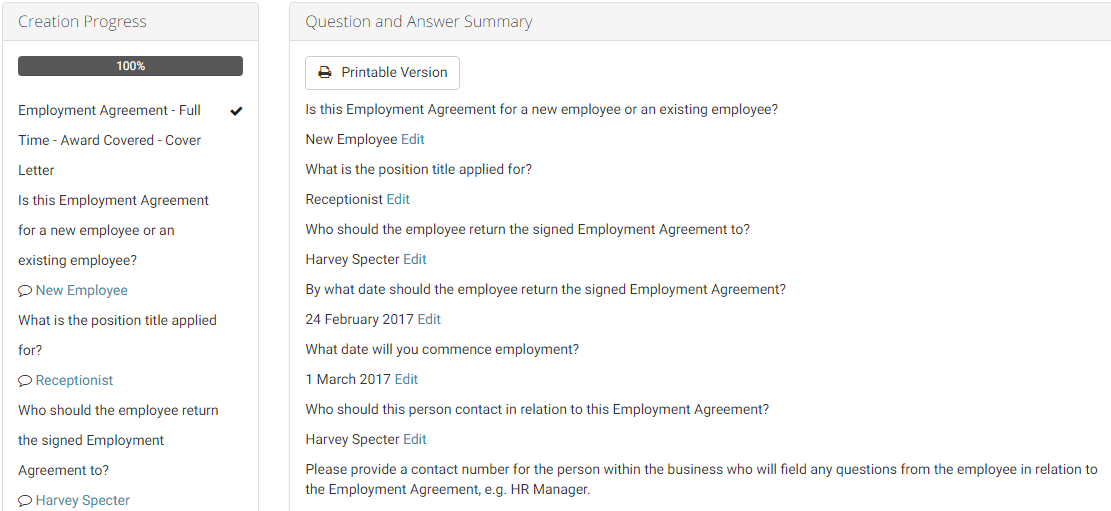 9. When you have finalised the "Question and Answer Summary", you can preview the document, create it as a PDF or select next which will provide you with a range of options.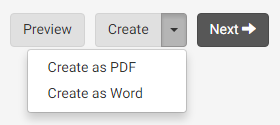 10. Select what you would like to do with the document.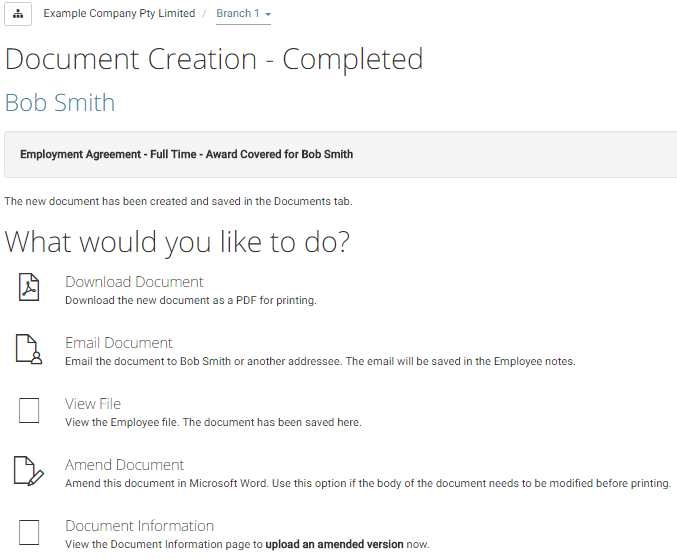 11. You can also view the created document for the employee under the "Employees" tab by clicking on their name and then selecting the "Documents" tab.
Documents can also be created via workflows and checklists. Please refer to the article Method 1 - How Can I Create New Employment Documentation Via Workflows And Checklists? for detailed information.