Internal ID
An internal ID number is a unique ID that enableHR automatically generates. In our importers, it can be used as a unique record identifier to import the rest of record details.
Record Export CSV
You can easily get the internal ID for employees/candidates or any record type by running 'Record Export CSV' Reporting > Record Export CSV.
The field 'Include Internal ID:' to be ticked so that the unique Internal ID is included as a column in the export.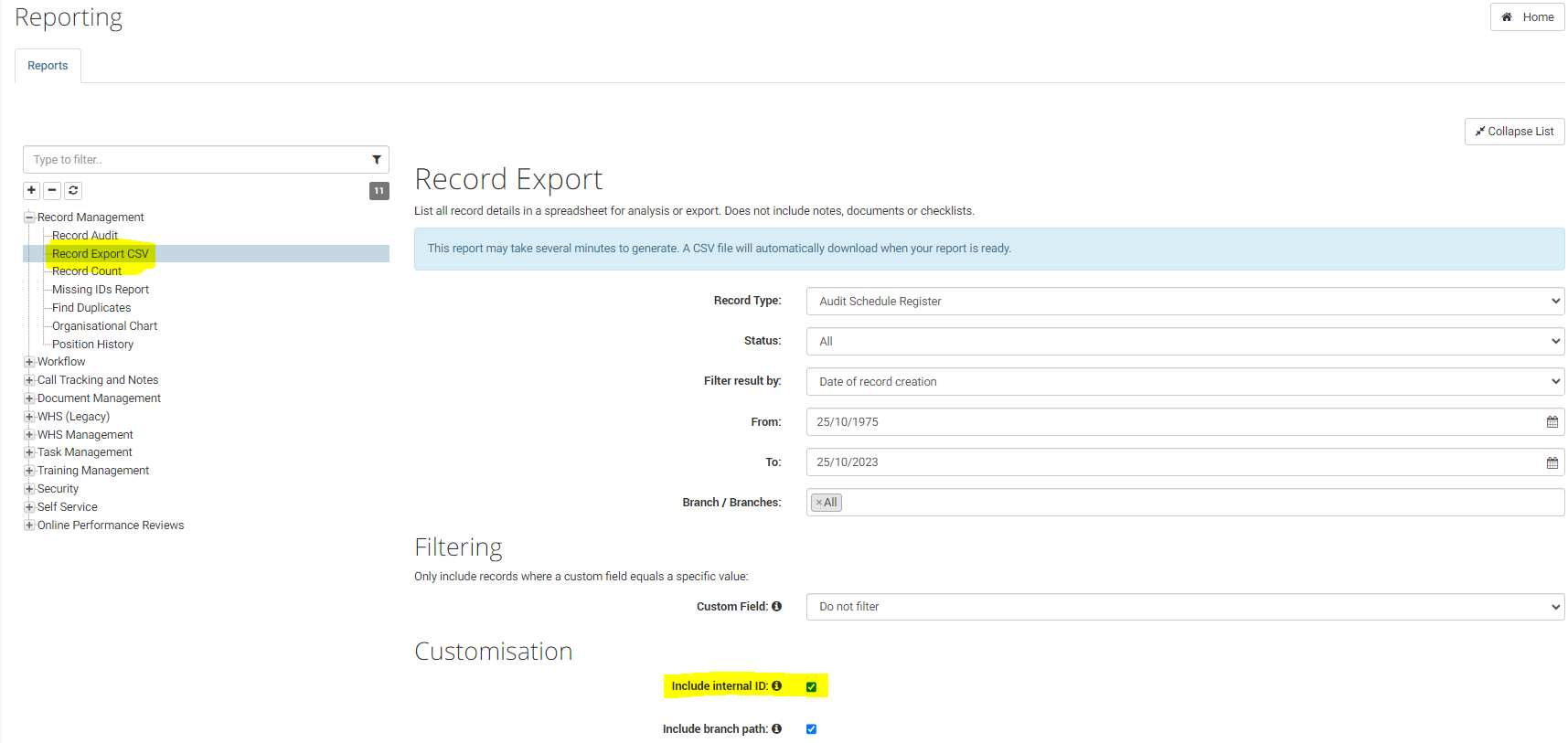 Note: Internal ID is a unique ID and can be found for each record as below. This internal ID number is generated by the system and cannot be changed.