Deleting a Document
This article provides guidance on how to delete a document in enableHR and what to do if you have accidentally deleted a document. Please note the process of recovering a deleted document may incur fees for the time taken by our Development team to restore the document.


How to delete a document?
BEWARE: Please keep in mind that deleting a document will delete it which means that you will not be able to see or access it (without the help of our Development team). It is therefore important that you first review the document to be certain that you wish to delete it.
1. Navigate to the relevant "Document" tab where the document is stored (e.g. General Docs, Shared Docs or the Documents tab on the worker record).


2. Click on the "Name of the document".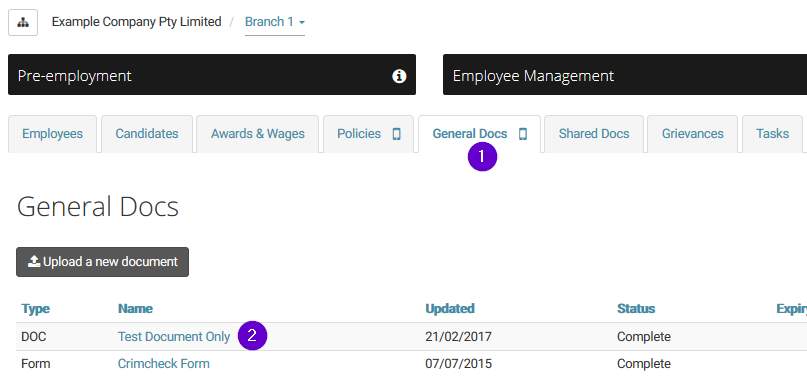 3. Click on the ''Delete this Document'' button.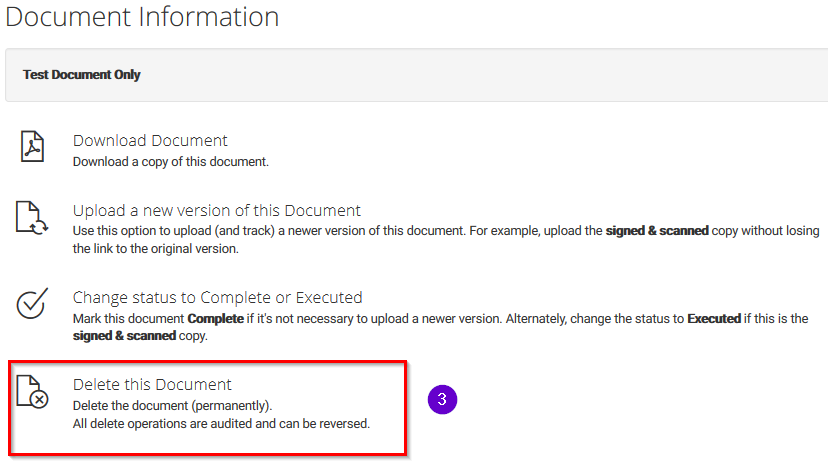 4. Review and consider the below:
Delete the document (permanently).
All delete operations are audited and can be reversed (at a cost).

5. If you wish to delete, click on "Yes, Delete" to complete this action.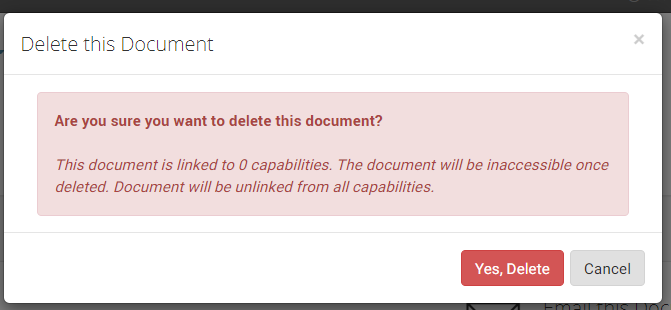 What if I accidentally delete a document?
Unfortunately, a deleted document cannot be recovered by users.
Can I recover the deleted document?
Yes, enableHR can assist in recovering the document at an extra cost. You will be provided with a quote and estimated time for completion for your approval prior to the commencement of the recovery process.
If this service is required, the types of information to provide to Client Experience is as follows:
What is the name/title of the document?
What is the name of the worker it is linked to (if any)?
When was the document created?
Which user created the document?
Which user deleted the document?
What date was the document deleted?
Why is it important that the document is recovered?

Need help?
Contact Client Success for assistance.