Alert notifications are an important part of enableHR, they allow you to be proactively prompted whenever there is an item to action or HR process to commence.
Once you have selected the the alerts that are relevant to you, these can be filtered to assist in organising your day and workload.
What are alerts?
Alerts within enableHR are designed to notify you of document reminders, updates, changes, approval requests, new applicants, etc. There are a variety of actions within enableHR that generate alerts. These are explained in more detail here: What actions trigger alerts?
How to subscribe/update to alerts?
Subscribing to the notification alerts is an important component in setting up the alert settings for your administrator users and line manager users. This ensures that they are informed whenever there is some change they need to action. Alerts work really well to drive and encourage use of enableHR by your people managers.
Your users can update their own alert subscriptions by logging in and (1) selecting on the Alerts tab from the main screen, (2) clicking on Update subscriptions, (3) selecting the subscriptions and (4) saving the changes. This can be completed by any user with the EmployeeManagment role.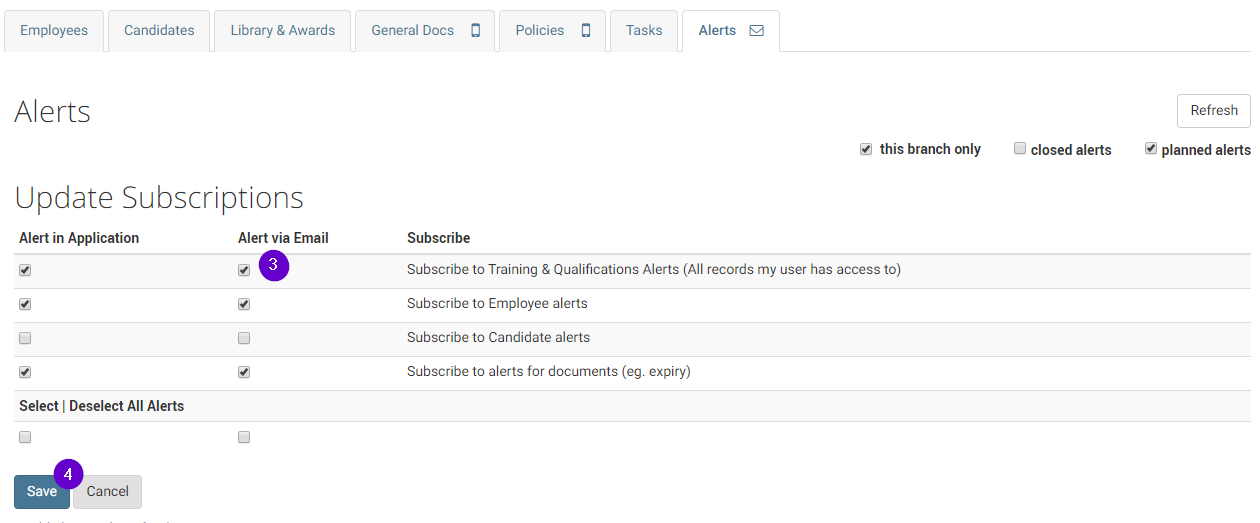 Alternatively, a user with AccountAdmin can update their user's alert subscriptions by following the below process: Settings > Usernames and Passwords > Users > Select the User > Alert Subscriptions > Edit > Select the relevant alert > Update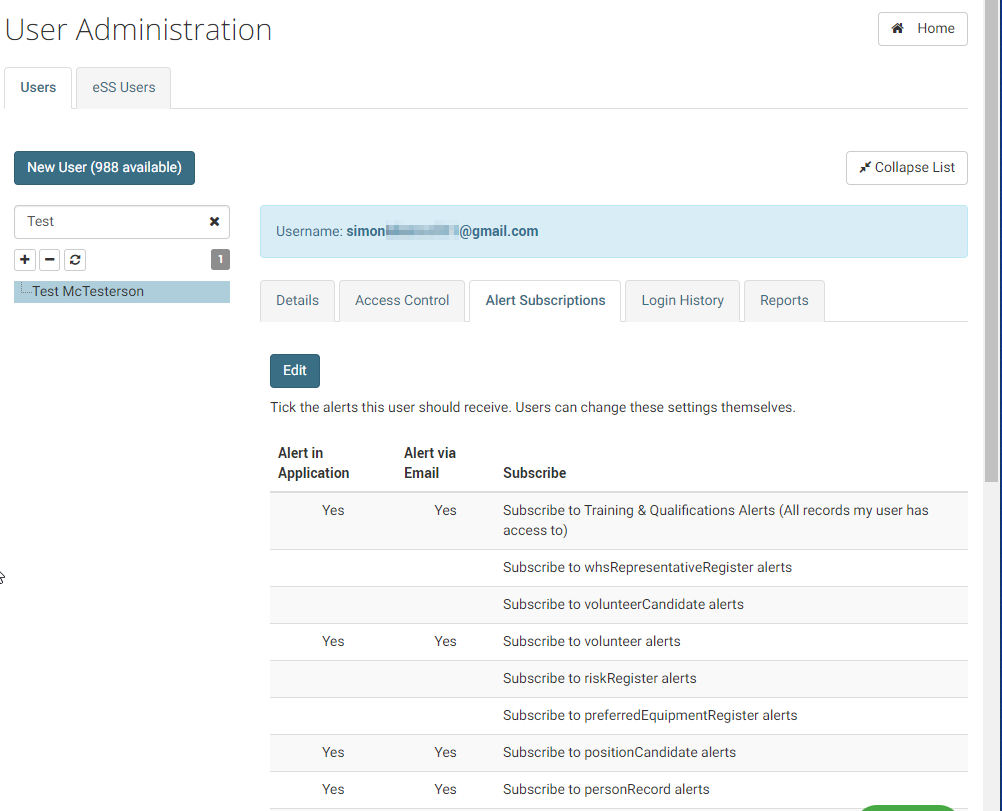 Please refer to this article for more information: How to update alert subscriptions.
How to use mail filter rules to allow for better management of alert notifications
Once you understand how alerts work and you have subscribed to the relevant notifications. You may want to further organise and filter the received alert emails. This will assist you in organising and streamlining your workflow.
This mail filter will identify the keywords that are found within the email. Examples of these are: WHS incidents and hazards, expired documents, performance appraisals, Self Service Approvals, etc.
As a suggestion, two common email examples are provided below and how mail rules can be used to filter your emails.


GMAIL
You are able to follow these steps listed on the Google Support website: https://support.google.com/mail/answer/6579?hl=en
An example is provided for when a Self Service Approval notification email is received.
An important part of setting up this mail rule is the key word you are filtering on. A suggestion is to match this to the words that are included in the alert subscriptions.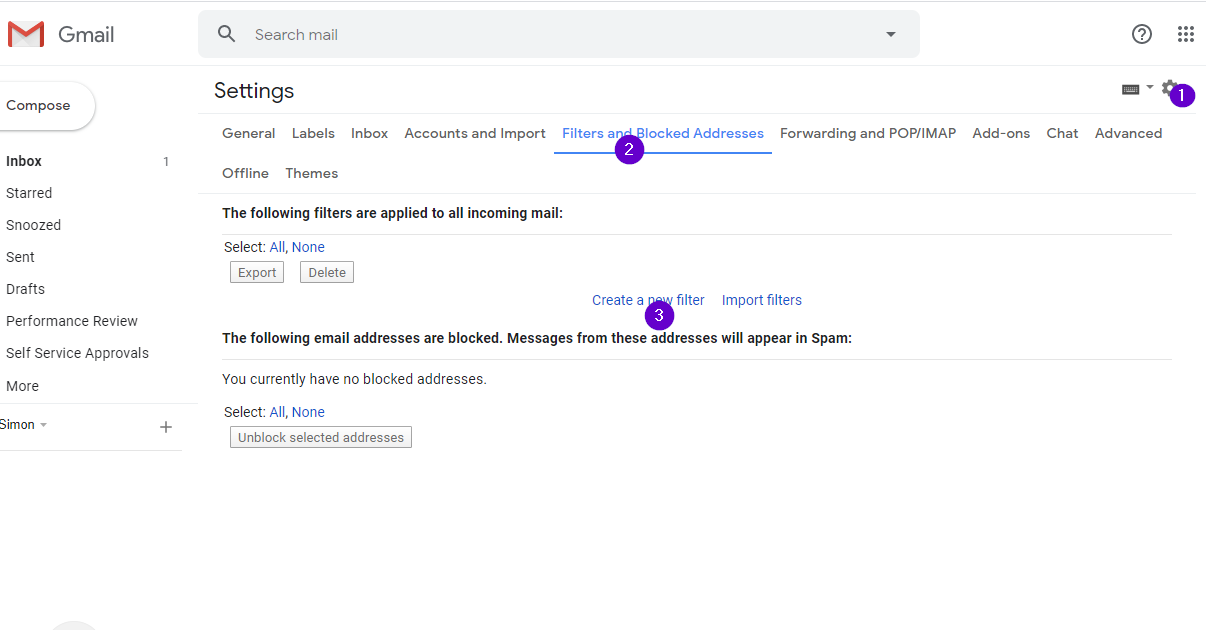 1. Provide the phrase or words that you want to filter.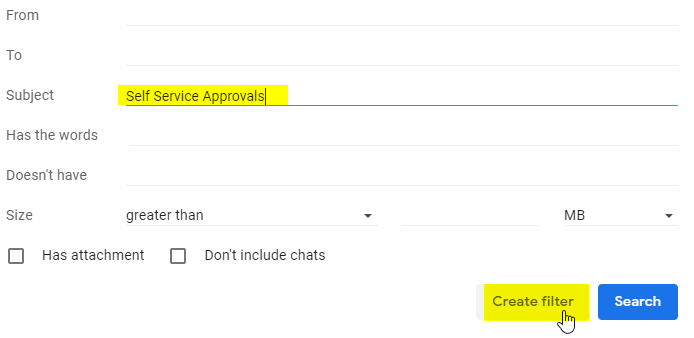 2. Mark the following boxes. The final box should recognise any messages that has your filtered phrase.




3. Now you have a mail filter. Congratulations!
You may also want to create a label to store these notification emails within your Gmail inbox (see How to create a label in Gmail).
OUTLOOK
You are able to follow the instructions listed on the Outlook website for instructions on how to setup general mail rules: Manage Email Messages by Using Rules.
Mail rules can be used to filter emails by sender, subjects, date, content, etc. These can be used to great effect.


1. Go to File and then select Manage Rules & Alerts.


2. Otherwise, you can create and quickly set rules by right clicking on an email.



3. You are then able to enter in the alert notification key words (e.g. 'Self Service Approvals', 'Incident', 'Alert Notification', etc) as per the below screenshot.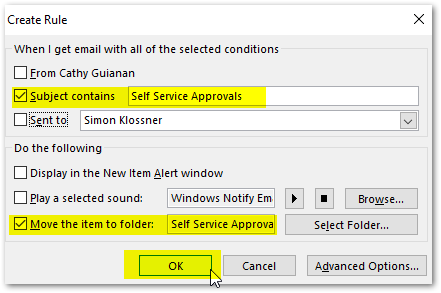 4. Depending on how you would like to organise these alerts, you may consider creating a new folder just for enableHR alerts. These mail rules can then send the alert emails straight to this "Alerts folder" for example.


5. Now you have a mail filter. Congratulations!
Important!
If you are not receiving ANY emails from enableHR, then please refer to this article to update your mail permissions: How to update your Sender Policy Framework (SPF)
Related Articles:
How to update Alert Subscriptions.
Need help?
Contact Client Success for assistance.