Note: We strongly recommend you contact the Client Support Team for guidance when setting up Xero Integration.
1. You will need to first set up a tracking group (https://go.xero.com/Setup/Tracking.aspx).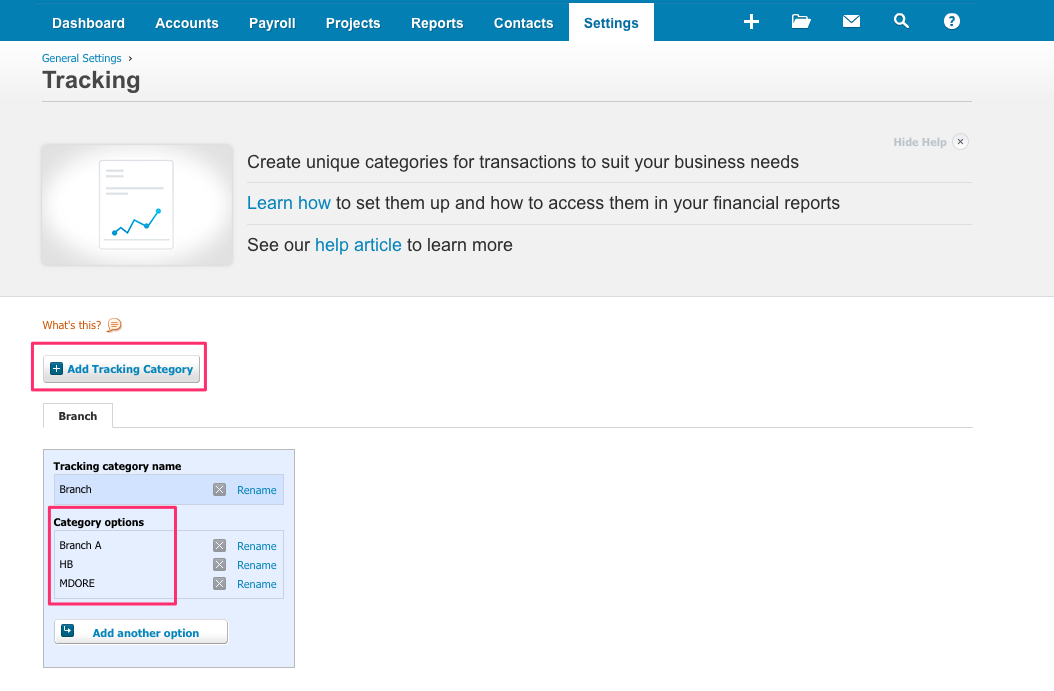 Note: Category options must be unique across all Tracking Categories.

2. Select the "tracking group" you created in "Employee Groups" settings. Go to "Settings" then "Payroll Settings".