NEW RELEASE!

enableHR is releasing a two-way integration with Xero Payroll
Our integration with Xero has been upgraded to allow the transfer of employee and payroll details between the two systems.
If your organisation uses Xero for your payroll, you can seamlessly onboard employees in enableHR and automatically share the information with Xero. If an employee's personal or payroll details are updated in either enableHR or Xero, an automated synchronisation will ensure the updated details are reflected in the other system.
Creating employee, payroll and leave records (and keeping them all up-to-date) has never been easier!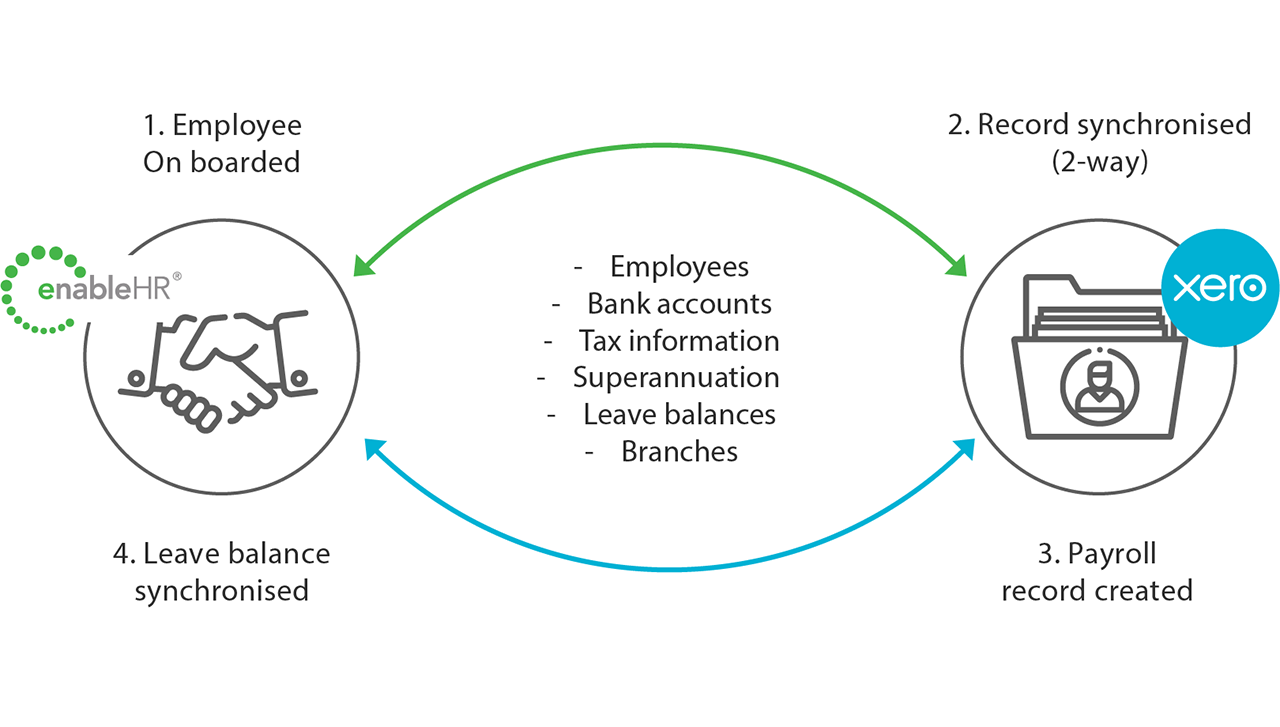 When is the integration available?
We have already released this integration and it is available to your organisation now.


Want to know more or get the integration set up?
Click here to read more.
Please note that to benefit from this upgrade release, clients with the existing Xero integration set up on their enableHR account will need to re-authorise the integration.


Are you unhappy with your current Payroll system and would you benefit from the enableHR and Xero integration?
What is Xero?
Xero is easy to use accounting software that's designed specifically for small businesses.
It's all online, so you can work when and where you want to. Just login with your PC, Mac or mobile.

Your bank statements are automatically imported and categorized, letting you see your cashflow in real-time.

Invite your team and work together on financials. You can collaborate over your up-to-date numbers.
Xero has all you need to run your business - including invoicing, paying bills, sales tax returns, reporting and much more.

Note: We strongly recommend you contact the Client Success Team for guidance when setting up Xero Integration.