Unlinking Xero Integration may need to be done in cases when you need to integrate your enableHR account with another Xero account instead.
If you disconnect the integration from enableHR side then a clear disconnect with Xero will be made that you will not need to manually delete enableHR entry from the Xero application. This means that as soon as you click on 'Disconnect from Xero' in enableHR, the enableHR entry from Xero-Connected Apps will also be deleted automatically.
1. Go to Settings on the top right of your page
2. Select Account Settings
3. Under Account Details go to the Integration tab
4. Click on Disconnect from Xero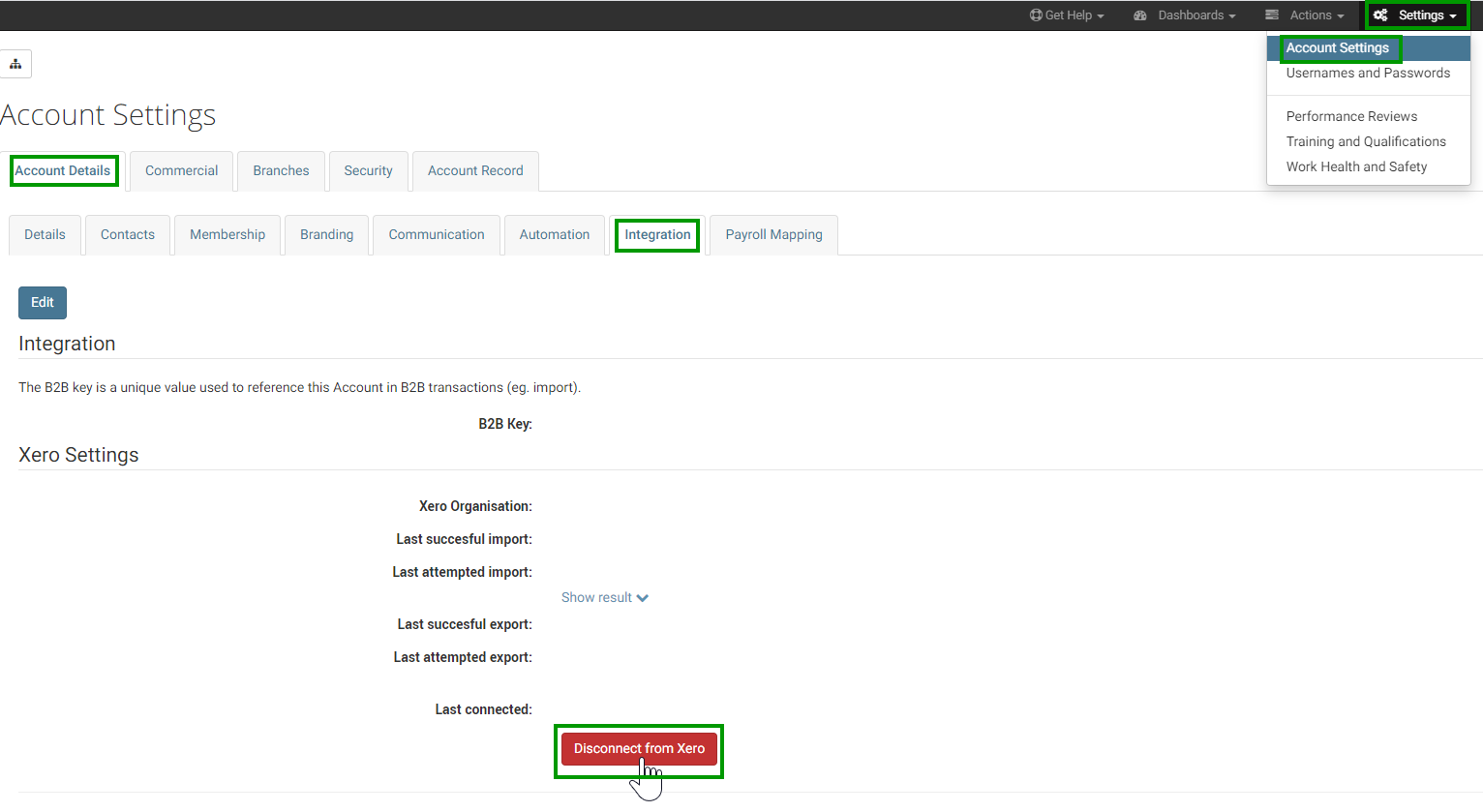 As soon as you click on the "Disconnect from Xero" button in enableHR, the configuration settings continue to remain intact except for the automatic import/export checkbox.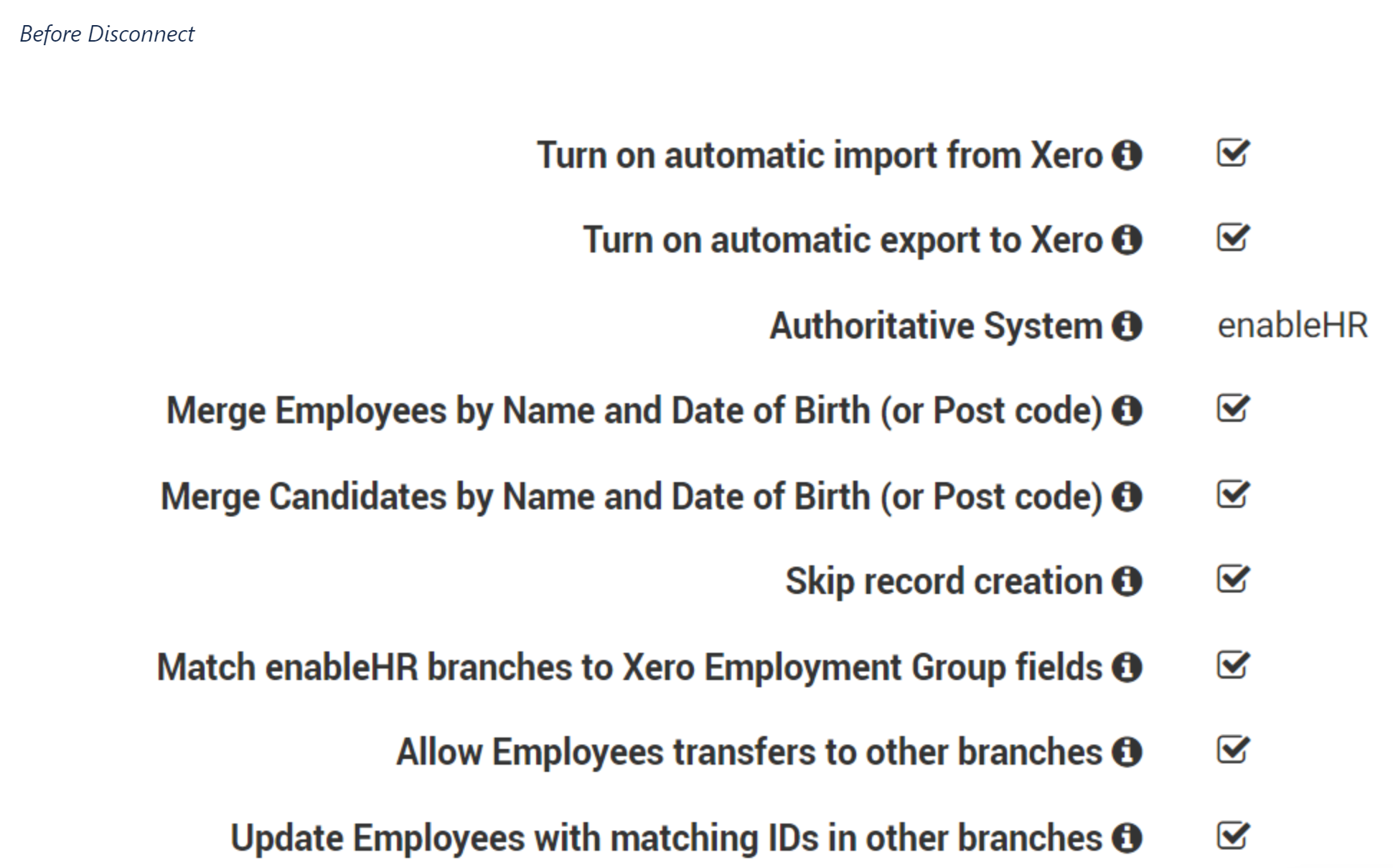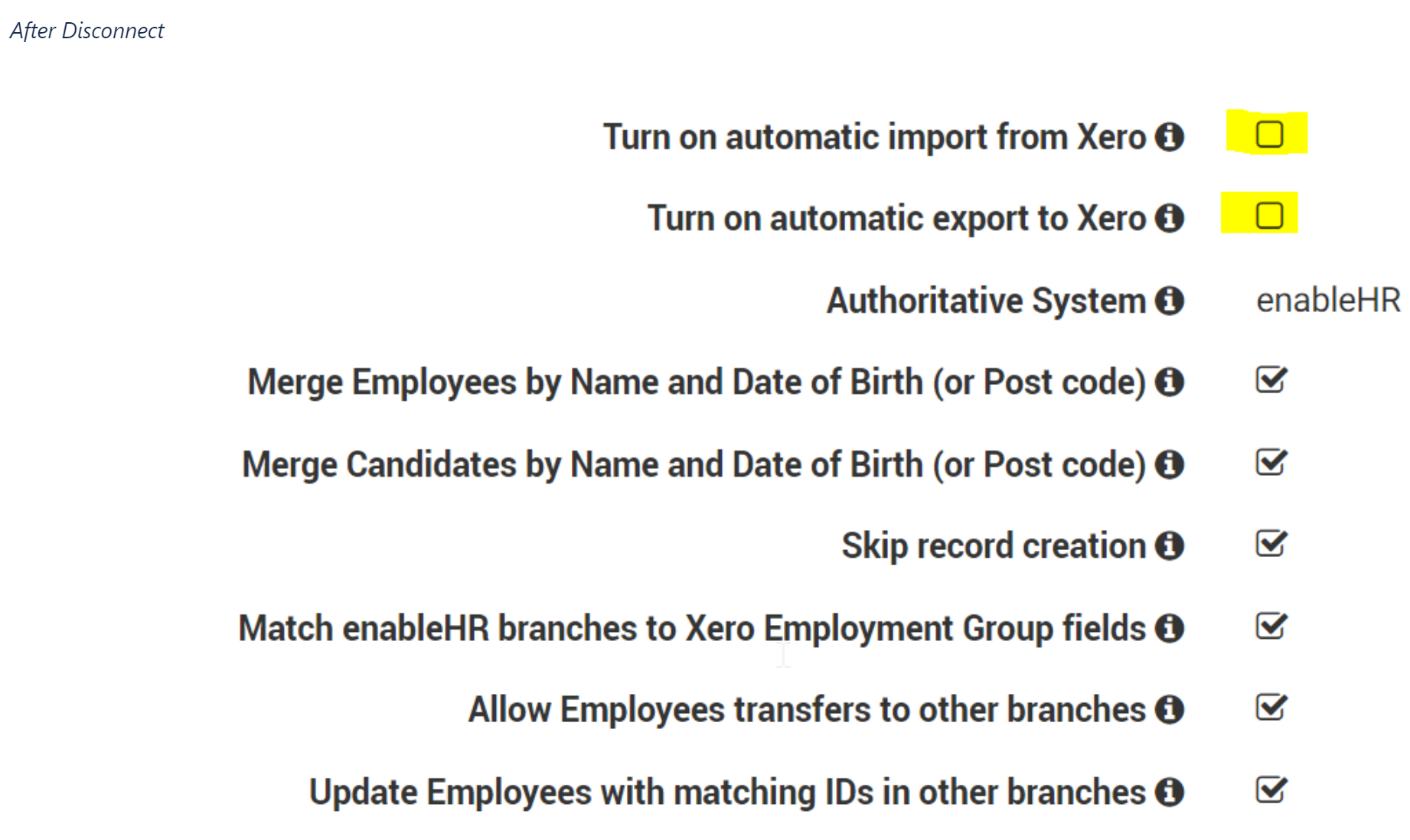 Once the above is complete, you can go to Xero and follow the steps below to confirm the disconnection is complete:
1. Go to Xero
2. Click on your organisation name, then select Settings
3. Click Connected Apps
4. If you see enableHR is still listed as a connected app, you can remove it from the list.
Need Help?
Contact Client Success for assistance.