The primary goal of the enableHR-Xero Connector is to avoid duplication of data entry tasks when creating and updating employees in enableHR and Xero.
With the rollout of the enableHR-Xero Connector, there is added ability to update a larger range of employee information both from enableHR to Xero and Xero to enableHR
Below is a list of employee information that is shared between Xero and enableHR. Either system is able to update this information.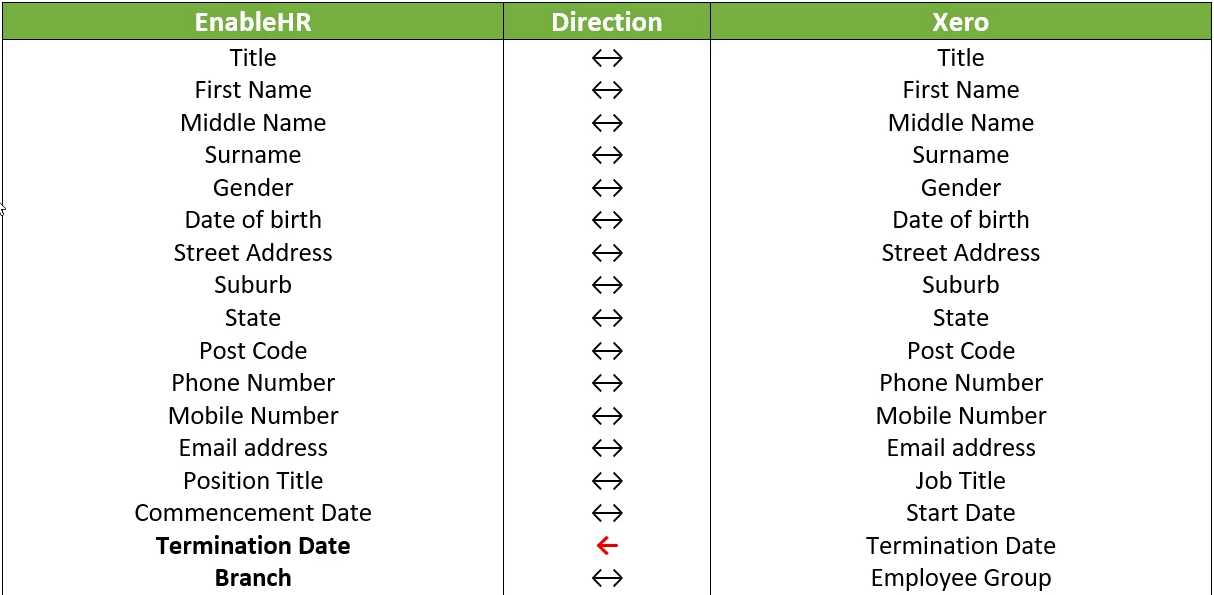 Notes:
For the "Termination Date" to be imported into enableHR, it is important that the Xero record is "saved" after setting the "Termination Date". Please refer to this article for more information: How do I manage termination dates with the enableHR-Xero 2-Way Connector?
If you want to match EnableHR branches with Xero Employee Group Names, you need to configure them before running the integration (importing or exporting) for the first time. Please refer to this article for more information: Xero Employee Import