If you are having trouble logging into core enableHR, you can: (1) reset the password by yourself by following the prompts below; or (2) you can also contact your HR team to reset the password for you.

To reset your password, simply follow the below steps:


Step 1: Launch your Internet browser.
Step 2: Go to enableHR login page.
Step 3: Select the Forgotten password link.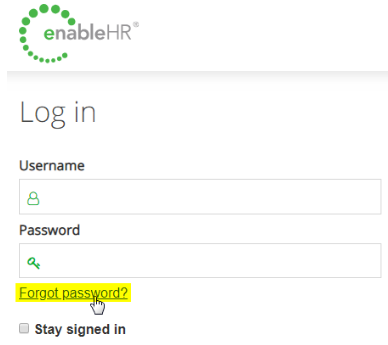 Step 4: On this page, enter your Email Address and Name (as registered against your user's profile).

Step 5: Then select the Send me an email to change my password button.
Step 6: The system will confirm that you have been sent an email and will also list the email address that it was sent to.  Please now check your email account.

Step 7: To reset your password, please click the link in the email you received.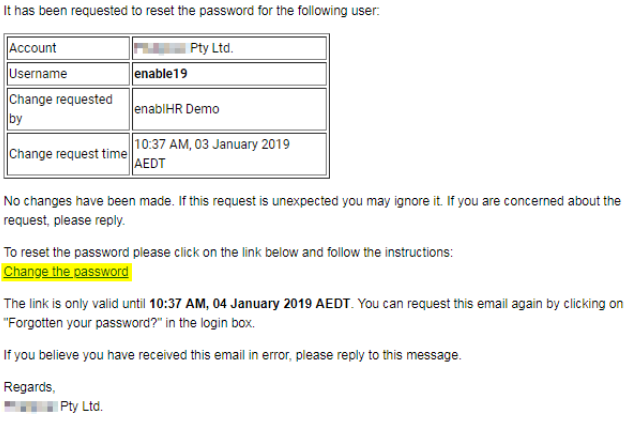 Step 8: You will be directed to the Password Reset page.  Please enter your new password. When finished, please select the Change the Password button.

Step 9: The Password Reset: Complete message will appear on the page.