Users who have the AccountAdmin role can manage and update the payment information for their business within the enableHR system at anytime.

How do I update my business' payment information?


From the 'Settings' tab, click 'Account Settings' and:

1. Navigate to the 'Commercial' tab.


2. Select the 'Payment Information' tab.


3. Click the 'Information' tab.

4. Click the '' Update Payment Information' tab.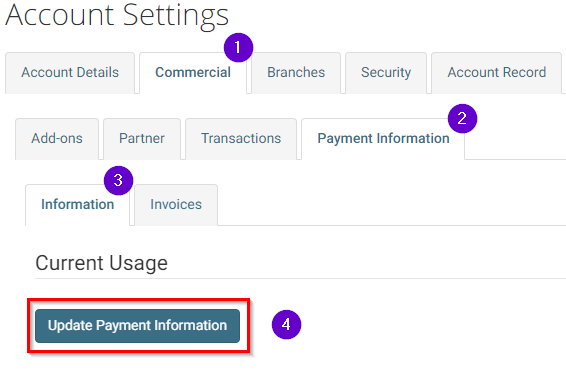 5. After clicking the 'Update Payment Information' tab, it will then lead you to a secure page to enter your new card details. Make sure to click the 'Update' button to ensure it is saved against your account.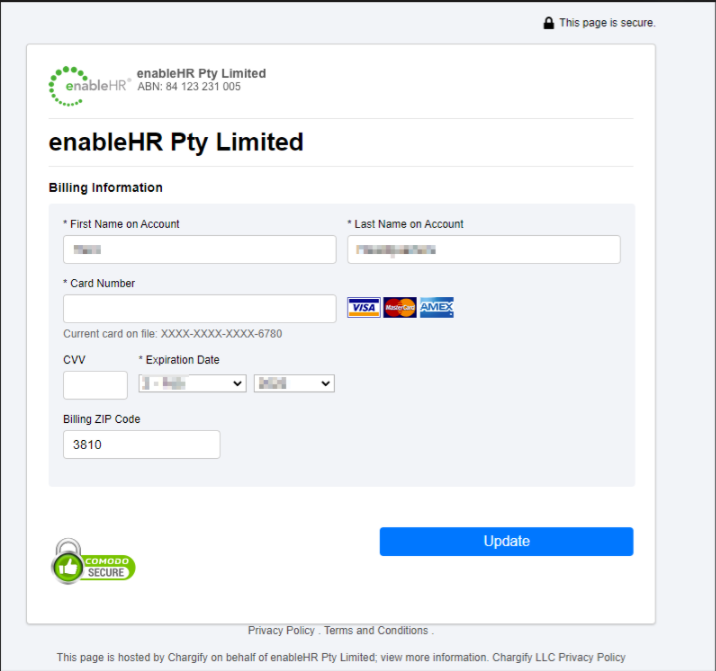 NOTE: An invoice is only generated as soon as a payment is processed successfully. Payments are automatically processed against your nominated card on a monthly or annual basis, depending on your renewal date.


You can also download your invoices directly within the enableHR system. Please see this article.


Should there be any changes or updates on the recipients of your invoices, please contact the Client Support to assist you.