The steps below will show how bank details can be saved for Partners to be paid their commission(s):
1. Navigate to the 'Partner Adminstration' tab on the upper right hand side of the screen.

2. Click on the 'Commercial' tab, followed by the 'Edit' button.
3. Enter the appropriate bank details, billing contact details, and click on the 'Update' button to save.
4. Once saved, it should show as below:
*AU Client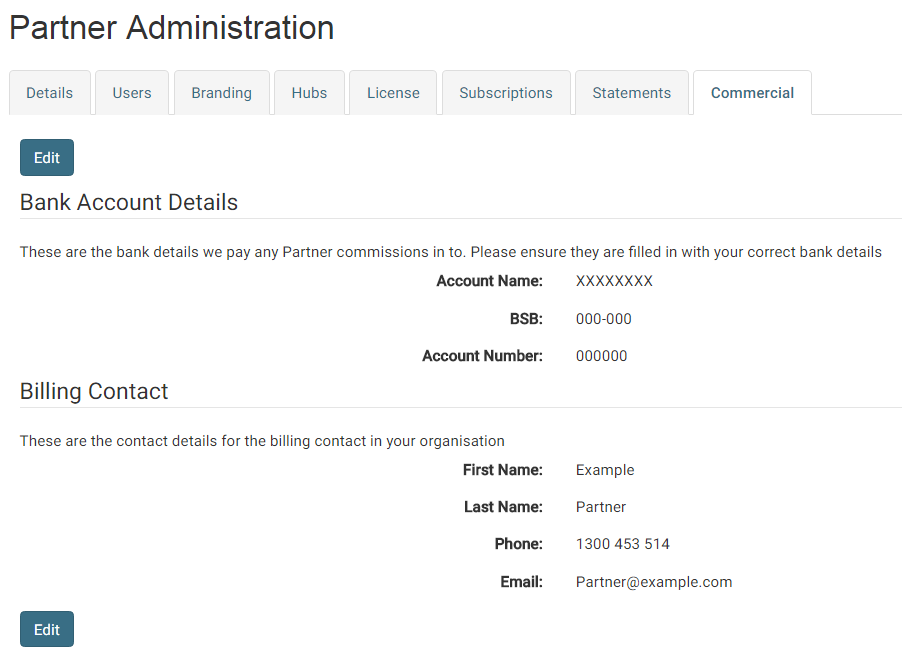 *NZ Client