This article steps you through the process of how to delete a record.
To start, open the record file to be deleted.
Below are the steps:
1.  From the "Details" tab, click on the "Edit" button.

2. In the ''Status'' drop-down list, select "Deleted".
3. Click the "Update" button.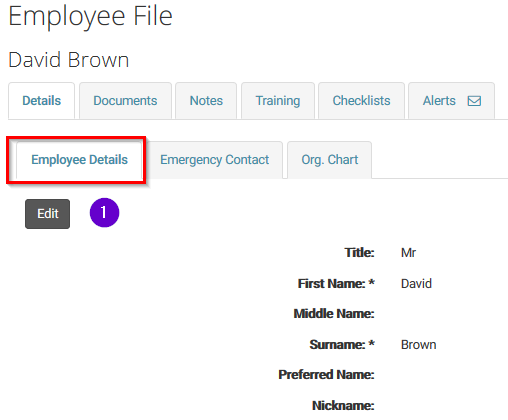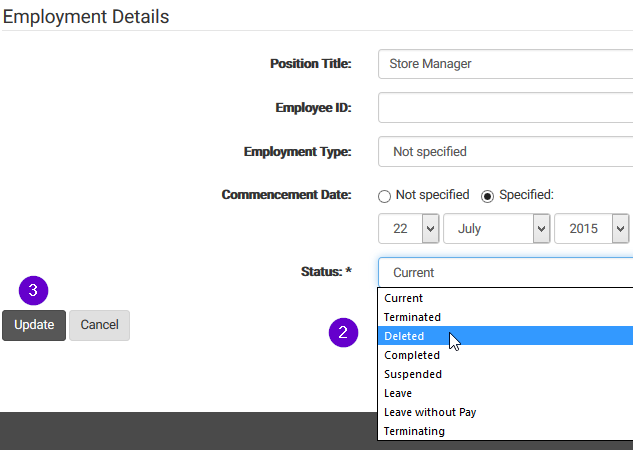 Please note that although the record is no longer accessible within your account, all deleted records are stored while an account is account.
If you wish to archive a record, choose one of the other relevant statuses. Visit this article for more information: How to archive a record (employee, contractor, etc).