Below are the steps to convert a candidate into an employee:
1. Navigate on Employee Management module by clicking the "Employees" tab. Select the "Candidate" tab and then select the name of the candidate you wish to convert to an employee.

2. Under the "More Actions" section on the right hand side of the screen, select the "Convert to Employee" button.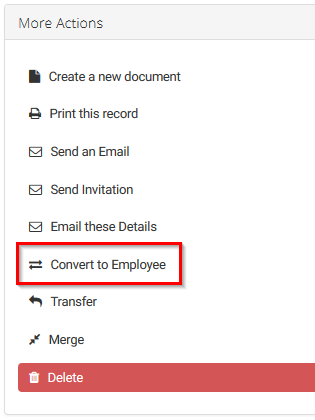 3. In the pop up box specify the commencement date or leave as not specified and click "Submit".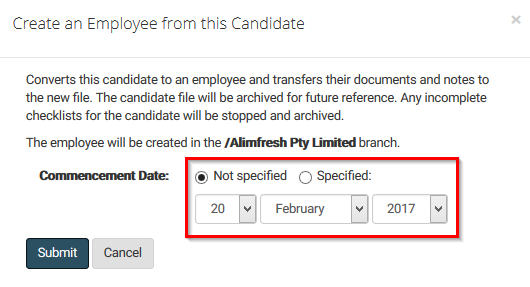 4. You have successfully converted your candidate to an employee. You can now choose to either view the new employee record or view the old candidate record.