Overview
When sending an email using enableHR, Users can choose to change the display name of the sender which is by default set to an enableHR email address. It is recommended that you change the email display name to your company name.
Process
1. Navigate on "Settings" and click on "Account Settings''.
2. Click on "Account Settings".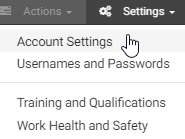 3. From ''Account Details'' tab, click on ''Communication'' tab followed by the ''Edit'' button, and enter the new display name.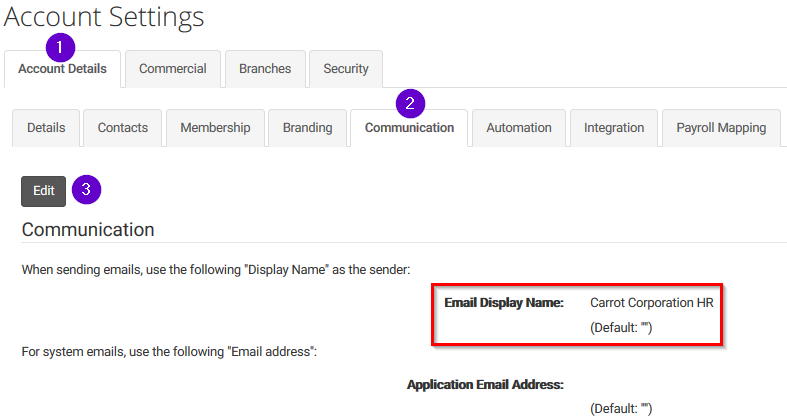 4. Click the "Update" button to save.