enableHR allows a generic HTML email signature to be included when an email is sent from an enableHR user (Eg From a checklist or an email to an individual). Only one HTML signature can be attached per account.
To configure, navigate on:
1. ''Settings'', and click on ''Account Settings'' tab.
2. From the ''Account Details'' tab, click on "Communication" tab.
3. Proceed on clicking the "Edit" button, and scroll down a bit on "Email Signature Template" section.
In the "Email Signature Template" field, you may ONLY paste HTML source code (please see the example HTML file attached). Alternatively, there are websites on the internet you can generate signatures or HTML. Some example websites are htmlsig.com or HTML.am Once you have created your signature, paste the HTML source code into enableHR.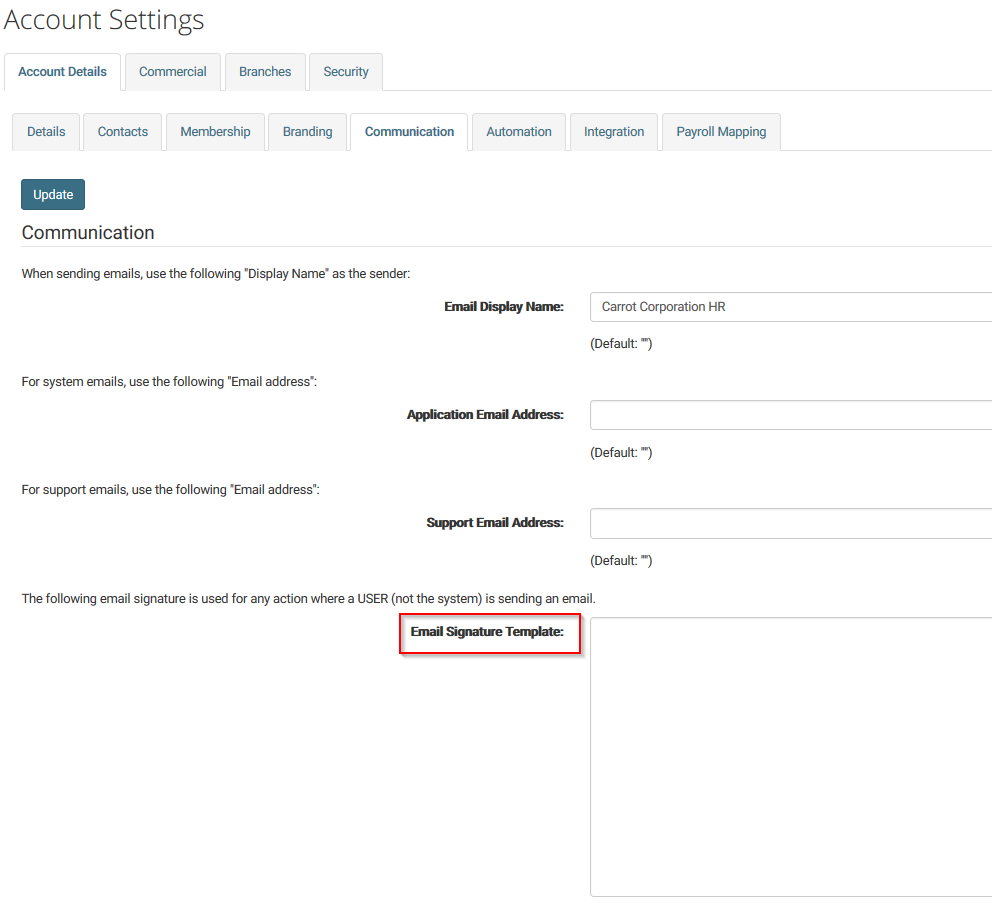 And here is what the candidate received in their email which includes the HTML signature.
Any images will need to be referenced in the HTML and reside on your own web server or image hosting service.