Overview
enableHR is proud to reveal that our new look and feel is live. The enableHR website and application has undergone a visual transformation that reveals a modern and sleek user interface.
The newly released visual refresh is a revitalisation of the enableHR platform. Providing a more modern aesthetic coupled with an enhanced user interface, the new look is not only visually pleasing but is simpler to use, delivers greater consistency across the platform and has been balanced to provide the same functional enableHR experience that our clients have come to know and love.
Making use of best practice components, the new look brings with it enhanced compatibility with mobile devices, utilizing streamlined navigation tools and collapsible sidebars to deliver a more seamless experience.

Road Ahead
enableHR will continue to release incremental improvements, as part of phase 2 of the visual refresh to improve the interface layout and enhance interaction with the content and functions offered throughout the enableHR platform.
The below summary is a run through of some of the changes you will see in the system.

Let's Take A Look!
The below images are a quick glance between the difference of the old and new look of the platform.
Old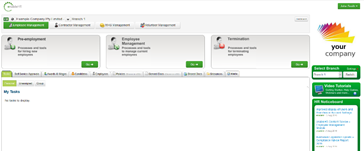 New

Module Selection and Colour Schemes
The old Module selector which appeared at the top of the screen has now been converted into a collapsible and ever present sidebar.
Old

New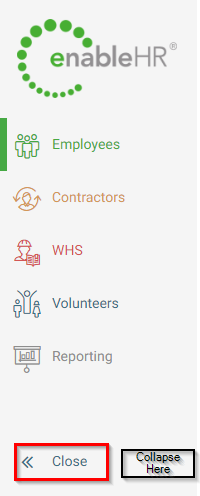 Wherever you are in the platform you can now quickly transition between different modules.
Each module has also been provided with a specific colour scheme reflected in its icons and workflow panels (shown below), so you will always know where you are in the system.



| | |
| --- | --- |
| Employee Module | Green |
| Contractor Module | Orange |
| WHS Module | Red |
| Volunteer Module | Blue |



Workflow Panels
The old workflow panels have been streamlined. Thinner and more compact the additional information on each workflow is now confined to a mouse over icon leaving more space for important data.
Old

New



Branch Switching
Switching branches has now been consolidated into a single multi-control tool found at the top of your screen that can quickly transition you between any branch.
Old

New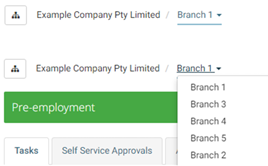 Direct Menus
For those with access to account settings, these now have a more direct path to account configuration and data review.
The "Settings" menu provides quick access to general account settings, logins, and the Online Performance Review, Training/Qualifications and WHS administration pages.




The "Actions" menu provides quick access to Imports, eSS messaging, bulk launch of checklists, payroll staging and Bulk document uploads.

The "Dashboards" function will provide quick and easy access to employee/WHS statistics


Improved Communication
Selecting the "What's new?" Tab will provide users with news on recent changes to the enableHR system so that you can keep across upcoming updates, product features and new modules.



And should you need help, the "Get Help" section provides quick access to video tutorials and the enableHR Knowledge Base.



Reporting
Reports are quicker than ever to access with the reporting tab always at hand on the collapsible menu, with an improved layout for a fresher look.
This is the first of several improvements coming to enableHR's reporting function as we look to release a new more enhanced reporting function mid-2017. Please refer to the enableHR's 2017 Product Roadmap article for more information.

Old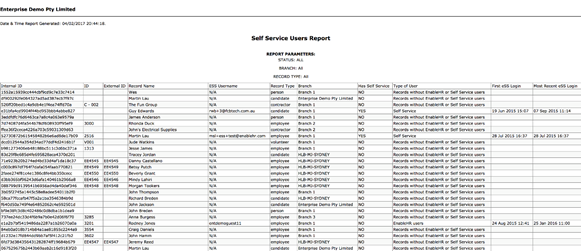 New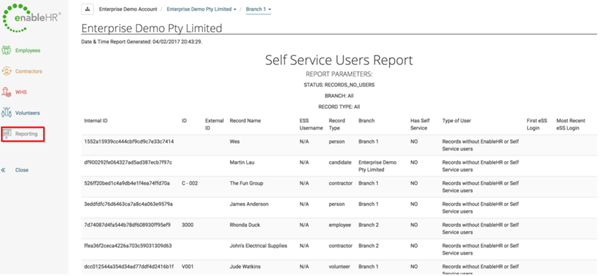 Improved Layouts.
The visual refresh has brought with it across the board improvements to the layout of the system. Below are just some of the changes that have been made to the system.
Records
Record Listings
Old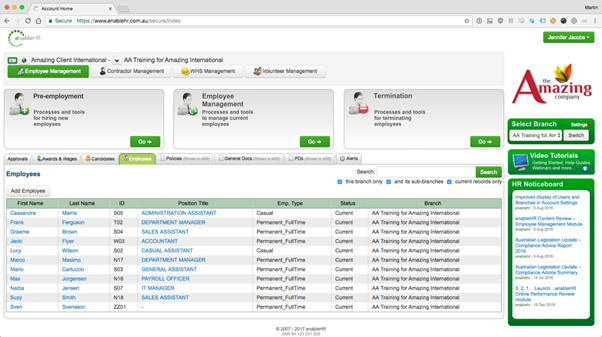 New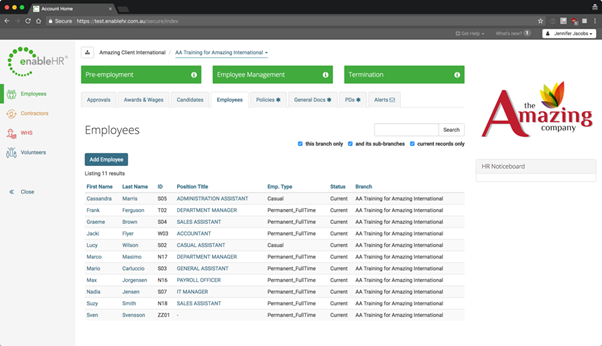 Record View
Old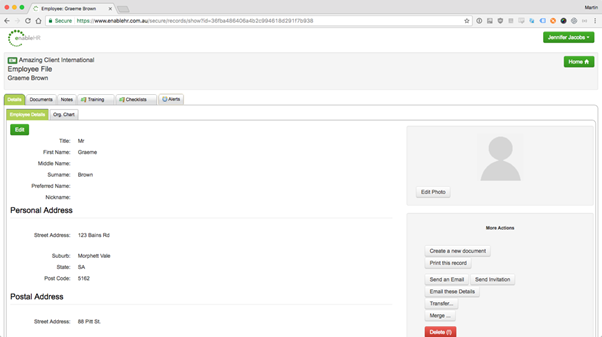 New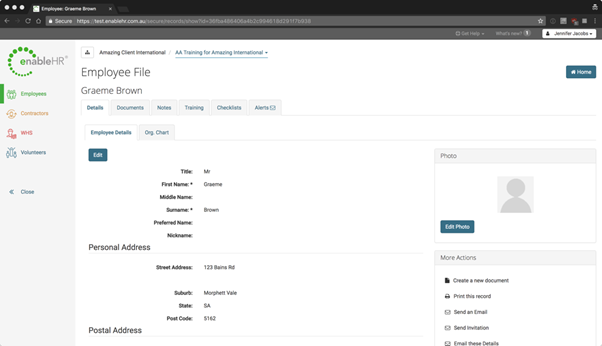 Checklist Selection and Execution
Checklist Menu
Old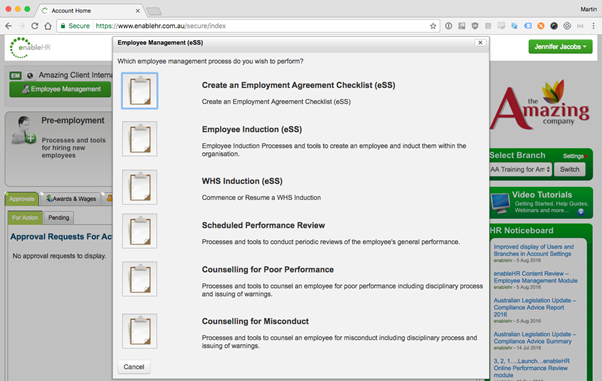 New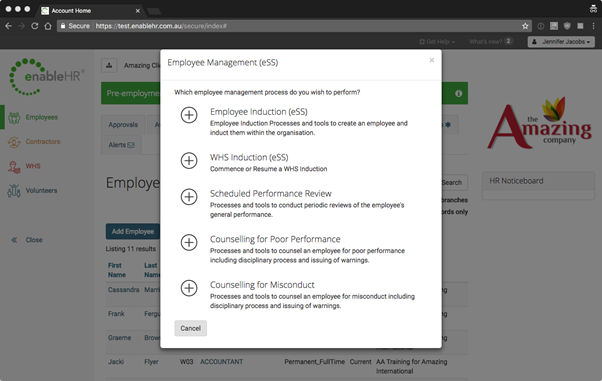 Checklist Layout and Selections
Old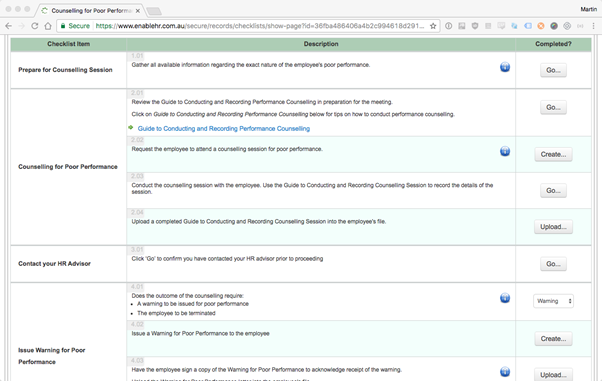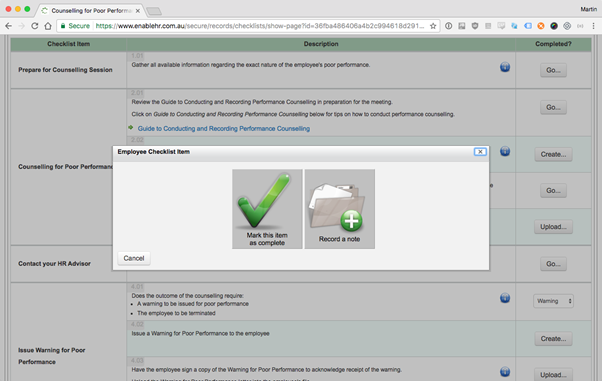 New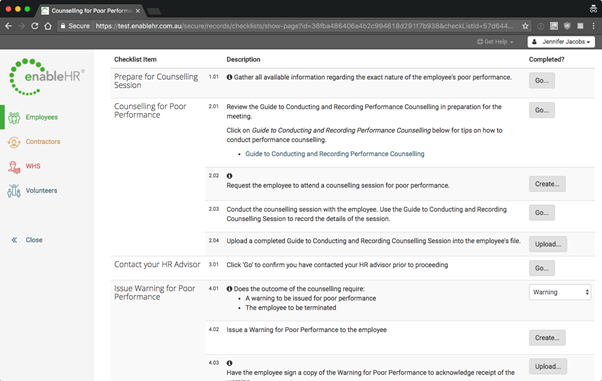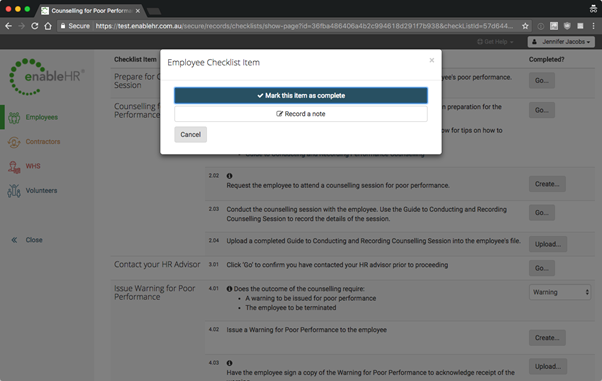 Document Generation
Old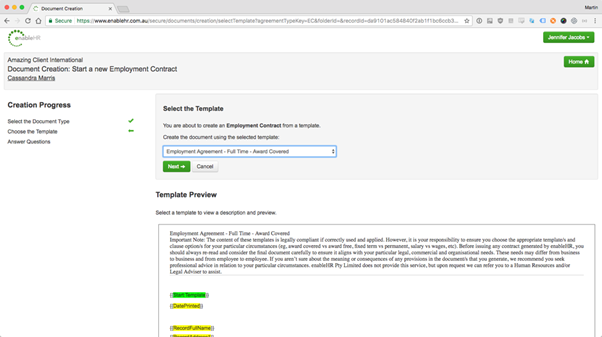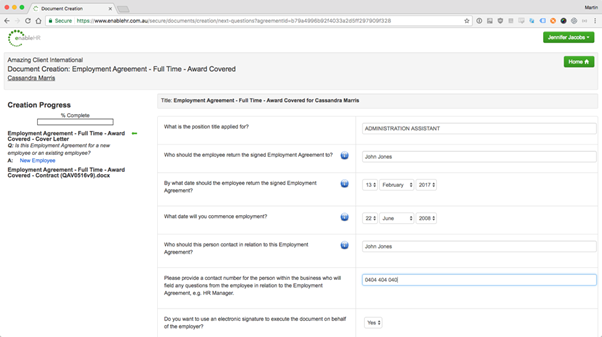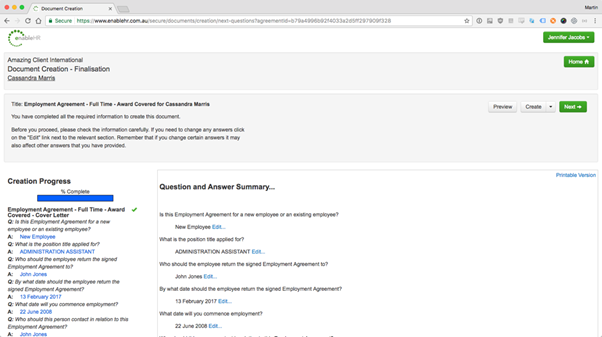 New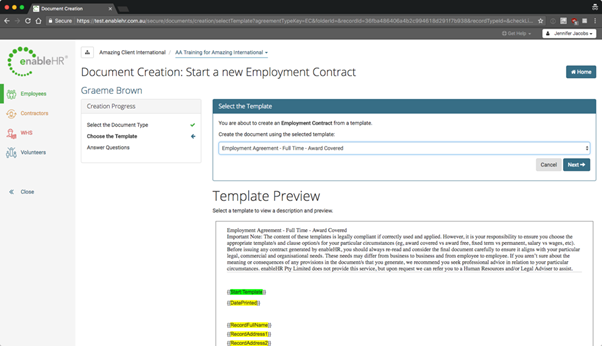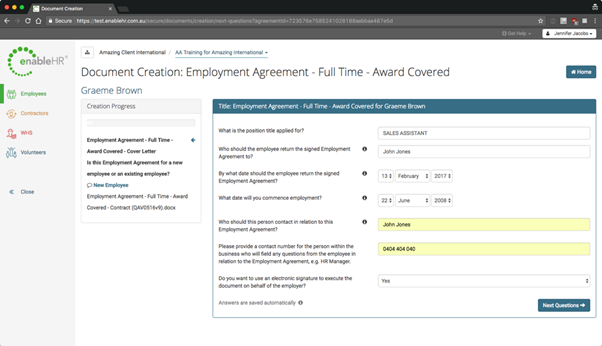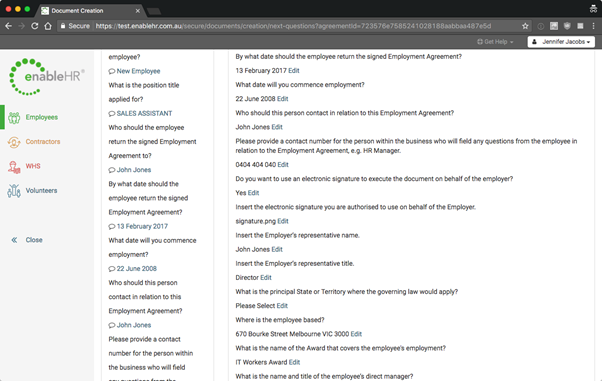 For more information, please contact enableHR's Client Experience team at support@enablehr.com.